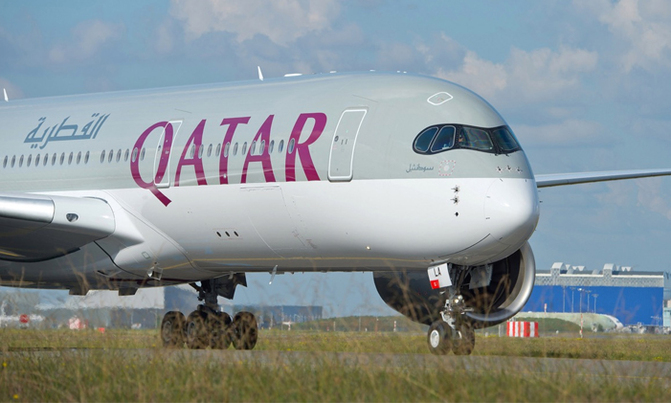 Flights to and from Uganda are now taking longer than the usual six hours
Qatar has been in the news after several countries in the Gulf and Middle East cut ties with the country.
Saudi Arabia, Bahrain and the United Arab Emirates together with Egypt yesterday severed ties with Qatar for apparent support to terrorist organisations and working against peace in the region.
Today, the four countries doubled on their actions by closing their airspace to Qatar Airways—Qatar's flagship airline. The airline also operates daily flights between Entebbe International Airport and Hamad International Airport in Doha, Qatar.
So how is this affecting flights between the two destinations? Qatar Airways is diverting flight routes through countries such as Iraq, Iran, and Jordan as currently; they cannot fly over Saudi Arabian airspace.
The vast Saudi Arabia is Qatar's only neighbour. This means flights to and from Uganda are taking longer than the usual six hours.
Qatar Airways flight from Doha to Entebbe on Tuesday was delayed.
"Qatar Airways flight from Doha was supposed to land at 1:30pm but arrived at 3:07pm," Vianney Luggya, the principal public affairs officer at Civil Aviation Authority (CAA) told the New Vision.
Contacted for a comment, Qatar Airways' Uganda office declined to elaborate further on flight delays, but an official was quick to say that the airline has not altered its plans.
"Our schedule is not going to change," the official told the New Vision.
So if you are scheduled to travel to Doha, brace yourself for a longer than usual travel from Entebbe International Airport.