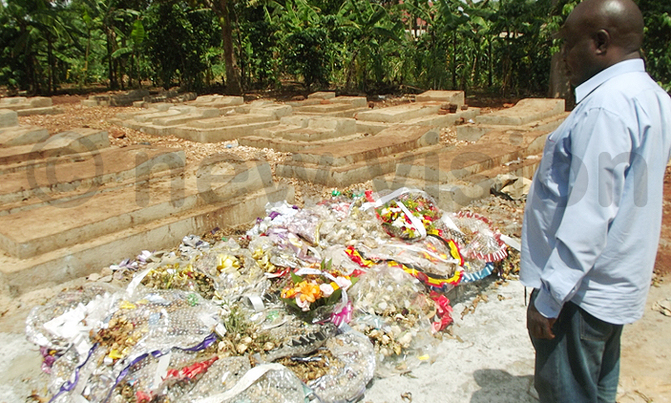 "Ivan died and should be left to rest in peace"
The family of the late Ivan Ssemwanga is ready to challenge any decision to exhume the body of the deceased.
On Monday, the High Court in Kampala gave the Attorney General and the Bank of Uganda (BoU) only 15 days to file a written defence explaining why they never restrained the 'Rich Gang' from burying Ssemwanga with money.
Robert Ssenfuka who petitioned court to have Ssemwanga's body exhumed argues that the action which he contends is unlawful, was done in the presence of the Uganda Police Force.
Ssenfuka's petition comes after Abbey Mgugu also filed a petition with the High Court last week over "BoU's negligence".
Samuel Muwanga Pinto, an uncle to the deceased said that if the High Court upholds the petitioners' plaint the family will challenge the ruling in court.
"Ivan died and should be left to rest in peace, as the family whenever we hear such talk against our own we feel so saddened," Muwanga said.
He however said 'Rich Gang' had earlier on been advised against throwing money into the grave for fear of the likely consequences but they instead turned a deaf ear.
BoU in a statement on Friday however said the money is already damaged and can no longer serve the purpose for which it was intended.
Ssemwanga who passed away in South Africa last month was laid to rest on Tuesday last week.
In a bid to ward of vandals, Muwanga said that they intend to build a strong wall around the grave that will be made of iron bars and concrete.
"Ivan himself had plans of building a fence around the graveyard to protect the family land from encroachers and safeguarding the graveyard itself only that he went too soon," Muwanga said.
Police is also guarding the graveyard at the request of the family.