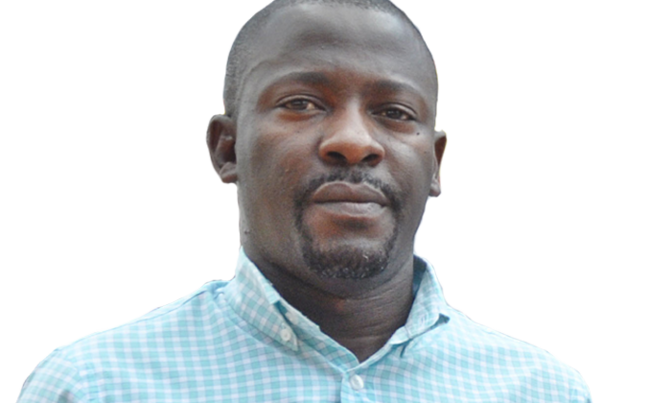 When Express got a one-year sponsorship deal from pay television brand, DStv mid- last year, the mood around the club changed
Like an old record, the stories emanating from Wankulukuku - the home of Uganda's oldest club Express - were about chaos, acrimony and angry fans.
It followed the club's exit from this year's Kakungulu cup after double-cup chasing league champions KCCA FC forced them to a goalless draw. The draw meant that it's Mike Mutebi's charges that will again contest the final having carried a 3-2 win advantage from the first leg semi-final at the Phillip Omondi stadium.

Accusatory tones from fans ranged from non-payment of player salaries; which is now a norm at Express, a paper tiger executive, an absentee chairlady to a disinterested group of players. The other reason - perhaps the real reason for the agitation - was the fact that they had again fallen to a bitter rival, who; in the 1990s and a 2000s, had turned into fodder. Under Mutebi, KCCA has become Express' boggy side and this does not go down well with the red army.

When Express got a one-year sponsorship deal from pay television brand, DStv mid- last year, the mood around the club changed from despondency to hope. The 50 million cash deal, coupled with non-monetary items like jerseys, tracksuits and kit bags coincided with a new club executive which had been ushered in amidst fan fair and aplomb. Many of the club faithful however, were not impressed with the package, wondering how a traditional giant like Express could be duped to accept 50 million for an entire season yet, it's the budget their rivals KCCA use for two months.

It appears now that the damage that was caused by the split to form two versions of Express at the start of this decade had far reaching repercussions which, seven years later are manifesting themselves in different ways. At the time, fans and the board accused their own veteran administrator Kavuma Kabenge for orchestrating the destruction of once the most popular club in the country. Kabenge's most irritating argument then, was that Express needed supporters who put their money where their mouths are not fans who are only keen at wearing red, throwing stones and chasing whichever coach or manager they didn't want.

The controversial lawyer was accused of attempting to hijack what they called the 'kingdom club' and was mocked for his 'outlandish' arguments that demonized amateur football and advocated for professionalizing football administration instead. The irony that it's their rivals KCCA, who wholly embraced Kabenge's professional ideals, and are now benefitting all the way to the trophy cabinet and bank, cannot be lost on Express' supporters.

Their club has a dysfunctional board, an incompetent administration and a clueless business arm headed by an inexperienced CEO. Their chair - a lady - is a government minister and politician who cleverly used her association with the club as a stepping stone to achieve higher ambitions. Her inexperience, lack of tact and populism shows in the choice of team she put in charge to run the day-to-day affairs of the club. It doesn't matter what size of financial package anyone gives to the club in it's current shape and form. Results and fortunes won't change.

The club's biggest asset are the passionate fans who are keen to remind rival fans at any given opportunity that their spirit never dies.

Once accused of having 'dot-com' fans who are armchair and laid back, it's these 'white-collar' loyalists who have combined brains to transform KCCA. Mutebi's on and off field methods and management style mirror their chairman, Julius Kabugo in the boardroom. Their board is full of professionals who have a passion to imitate the successful club models elsewhere.

Express have for years mocked KCCA for their 'sophistication' which they claimed is far removed from the realities of football in Uganda. A closer look now shows that , it's the lack of 'sophistication' at Express and failure to appreciate the benefits of professionalism that has kept the club in the doldrums. Had they listened to Kabenge and embarked on this process a decade ago, they could have been in a healthier state. For now, the club is looking to reap from where they have not sown.