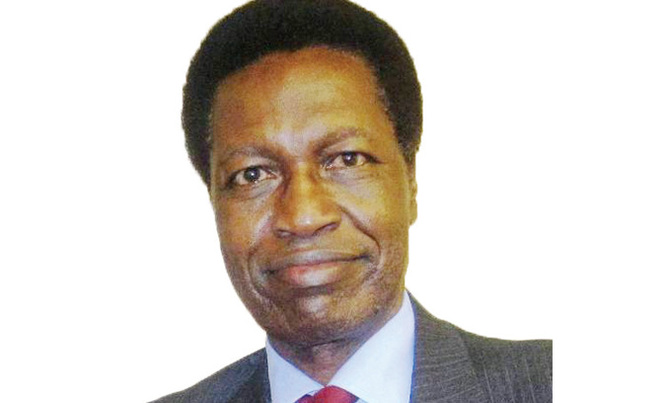 In fact, land is likely to become [the] defining political issue in Uganda for the next 50 years. Where is the evidence?
By Sam Akaki

Love or loathe Kizza Besigye, but of all his campaigns - 'Walk to work', 'For God and My Country', and 'Relief Food for Teso'; none will resonate across Uganda as much as 'My land or my life'; (Besigye proposes reforms to solve land grabbing, New Vision, August 4, 2016).

In fact, land is likely to become [the] defining political issue in Uganda for the next 50 years. Where is the evidence?

We call our usual expert witness, William Shakespeare, who prophetically wrote in 'King Lear':

"Let me, if not by birth, have land by wit".

Indeed, in Uganda toady, everyone is scrambling to grab as much land as possible, by hook or crook.

First, it was the Buganda Kabaka Roland Mutebi, who dominated newspaper headlines with reports about suing someone, or being sued over land. For example, 'Baganda Lukiiko hits back at lawyer for suing Kabaka over land', (New Vision, August 22, 2016) and 'Kabaka sues UNRA' (New Vision, November 30, 2016).

Then last week, a screaming headline, 'Obote family lose claim on land', appeared in a national newspaper. It reported that "Obote's widow, Miria Kalule Obote, sued Charles Akora, a close member of the Obote family, claiming that the contested land was part of the 700 acres belonging to her late husband."

To his credit, Akora reportedly argued that "I am a trustee of the 700 acres as heir to Stanley Opeto through his eldest son Enosi Adoko (my father), not owner. Neither do I intend, nor wish to own it exclusively. The descendants of Iburaim Akaki and Stanley Opeto, many of whom are in Uganda and the Diaspora, have equal rights of ownership to the 700 acres."

Akora has a valid point. Splitting family land only guarantees horrendous diminishing returns for every family member, while going to court irreversibly destroys the most valuable family asset - unity. Yet Jimmy Akena, who is former president Obote's son, has reportedly said the "battle is not yet over."

We know some members of the former first family much more intimately than others; hence our deepest sympathy for everyone involved in the unfortunate feud. However, our sympathy extends much further.

If a pre-eminent family such as former president Obote's can be torn asunder because of land, what a boiling pot of land feud must ordinary families be stewing in?

From north to south, east to west and centre; not a week passes without a newspaper report about a land wrangle.

In extreme cases, too many to catalogue, families and neighbours, who had lived harmoniously for decades, are now sworn enemies, resorting to committing heinous murders over land.

The establish law on the land has been replaced by the law of the jungle. For those with money and power, the shortest and surest route to land ownership is bribery and legal or physical intimidation.

For the poor, the sport where one's father was buried confers an automatic right to own acres of land around the grave.

But frightening as the present situation is, it is nothing compared to the country-wide "my land or my life' struggle ahead.

According to the National Bureau of Statistics and the lasted UN World Population Protects, Uganda population is increasing by 3% every year. At this rate, the population is expected to be 115 million in 2050, only 35 years.

The resultant scramble for the finite land and water, which will be required for human settlement and food production, is recipe for environmental and social disasters.

Throw in the secret wives and their secret children and then add the fear of making a Will, which most Ugandans believe to be self-damnation and you find every Ugandan family sleeping walking a minefield, which will explode as soon as the father is dead.

We either reduce our population before 2050, or annex neighbouring countries to accommodate the expected 77 million extra people.

Meanwhile, the cabinet is discussing the proposed amendment to Article 26 of the Constitution. If approved, the Government will forcefully acquire private land for development, if the chief government valuer and private land owner fail to agree on the value of the land.

Ironically, Betty Amongi, who is former president Minton Obote's family member by marriage to Jimmy Akena, is the cabinet minister responsible for ensuring that the controversial amendment is approved by Parliament.

In the event, Obote's family members will face a simple choice: feud over the 700 acres and hang separately, or unite and join Kizza Besigye's 'My land or my life' camping.

Why?

Obote's Akororo sub-county hugs the River Nile, a strategic natural resource, which any government would seriously consider taking over for national development projects such as large-scale farming, ranching, fishery and security installation.

The writer is a former FDC International Envoy to the UK and EU, former independent Parliamentary candidate in the UK, now executive director, Africa-European relations.