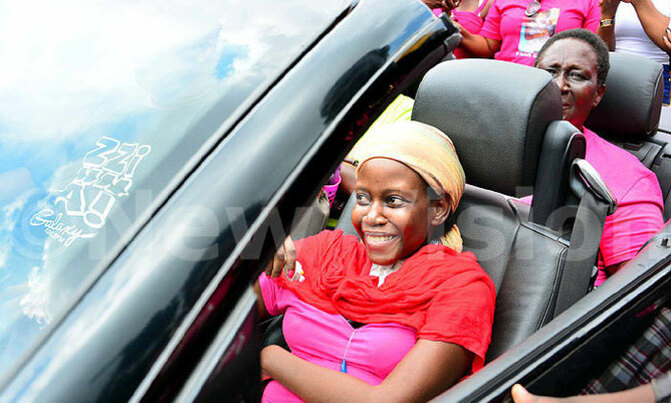 Thousands of people take to social media to share their messages for Carol Atuhirwe who has succumbed to cancer in India.
CAROL ATUHIRWE: 1987 - 2017

The news of the death of cancer sufferer Carol Atuhirwe has prompted an outpouring of tributes from thousands of Ugandans, including friends, family and well-wishers - within and beyond Uganda.

Emotional messages of condolence and love have flooded especially social media since the news of the end of her life in India started to trickle in late Thursday.

Born on April 7, 1987, Atuhirwe has died at the age of 30.

She was battling throat and lung cancer and had required specialised treatment abroad. She needed about sh270m, which she managed to get through a spirited fundraiser last year.

Her brother, Ivan Muguma, told New Vision on Friday that she had been due for a second operation that would help her speak again. But because she did not have enough blood and energy to go to the theatre, the operation was not possible.

Muguma said his sister had undergone a successful operation on the neck earlier. She had been in India for one year, having flown out of Uganda in May last year.

Recently, Atuhirwe developed breathing problems due to swelling in the lungs, Muguma said.

He says he feels bad about the death of his sister but he believes it was time for her to rest because the on and off pain was too much. The family appreciates the support from Ugandans and well wishers beyond the borders towards Atuhirwe.

The picture of a smiling Carol being driven into Panamera Bar in April last year, where a car wash fundraiser for her took place, will forever remain emblazoned in the hearts and memories of many.

From that very picture, one would have struggled to imagine that a young woman who could afford such a hearty smile was actually hurting from within. But unfortunately, the latter was the case and it was the very reason she was at Panamera that day.

The fundraiser, which saw Ugandans with big hearts, including musicians, politicians, NGOs, the public and others, would help chip away on that huge amount to help send Carol to India.

It is understood that the financial support was so overwhelming that Carol decided to donate the remaining amount of money from the fundraiser to the Uganda Cancer Institute.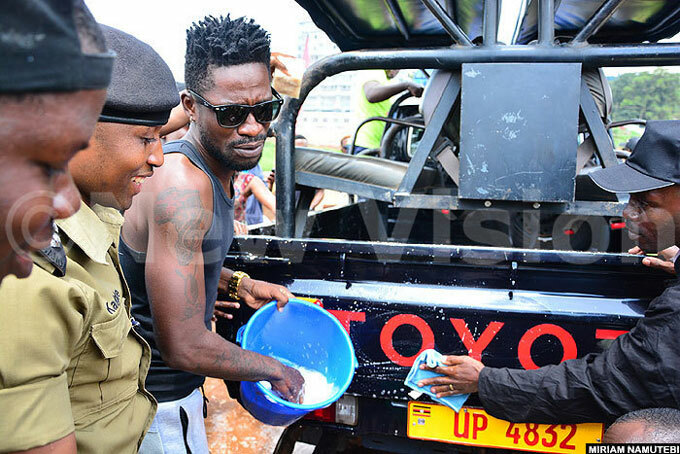 Her emotionally-gripping journey is documented on her blog.

Following the news of Atuhirwe's passing, social media users have penned their messages of love for a "brave" young woman.



ON FACEBOOK . . .


Facebook user Abaho Fred wrote: 'So bad that u didn't make it back home alive, after such a long struggle! rest in peace carol we will always remember the courage and smile on your face.'

Another user, Emmah Okurut, said: 'OMG, u have been so quiet, I thought u were much better now Carol, then news come out like that, it's really so sad. But all in all, u were a strong person but maybe that's how God have planned. May He receive ur soul with joy and we pray that u be in peace wherever u will be. RIP CAROL'

Madiala Winy, also on Facebook, wrote: 'You'll suffer no more
No more pain n worrying. Rest with the angels dear, you fought a good fight.'

Ecwatu Daniel Elly spoke of her spirit: 'You have fought a be good fight Carol! It would have not taken that long if the Lord was not with you. I'm sure the Lord God needs you more than we do. Rest in eternal peace'

This was Muta Caleb's tribute on Facebook: 'So sad, but l know that she is gone a happy woman after all the love that people showered on her.'



ON TWITTER . . .