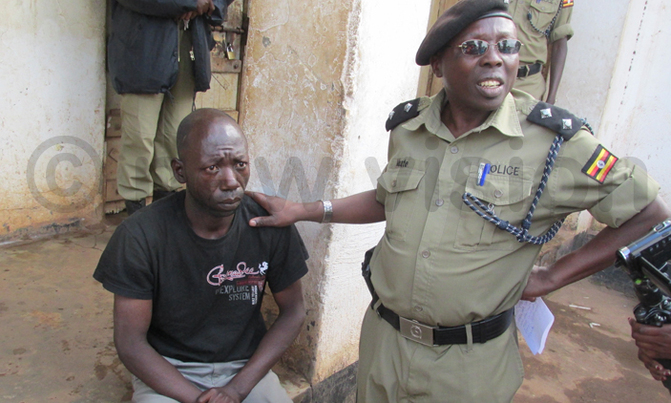 He later claimed to be a construction engineer
Police in Kabale has detained a man over continued impersonation a Police officer.
Fazil Kiwanuka who is thought to be in his mid-40s is said to have masqueraded as a Police officer in Kabale Municipality for a long time.
According to the Kigezi Regional Police spokesperson, Elly Maate, Kiwanuka's origin is not clear since he has not cooperated with Police.
"He has been around town deceiving people that he is attached to Kamuli Police Station but when we arrested him, he could not explain his position," said Maate.
Maate warned the public against impersonation saying that whoever will be spotted doing this will be dealt with according to the law.
However Kiwanuka later claimed was a construction engineer operating in Kabale Municipality since 2012 and has never impersonated a Police officer.
"I want whoever claims to have heard me saying that I am a Police officer to present facts here," said Kiwanuka.