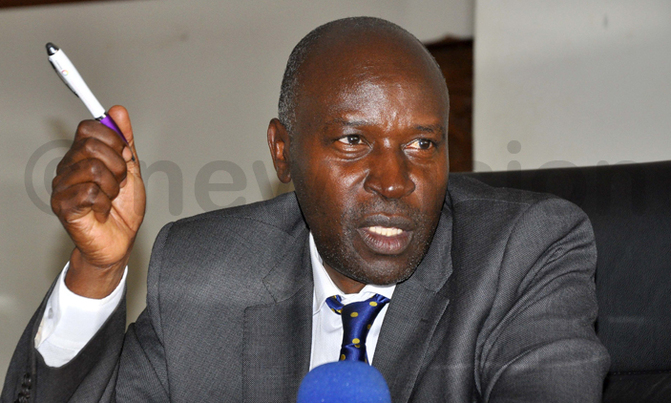 The students will get a hearing before the senate decides their fate
Over 30 Kyambogo University students are to face the institution's disciplinary committee over examination malpractice.
Addressing journalists at the University on Monday, the vice chancellor, Prof. Eli Katunguka said many students were found with forged examination permits, which calls for dismissal.
"But we have decided to give them a chance to defend themselves. Many of them were given fees and used it for other private things. Now they decided to get fake examination permits to sit exams which is illegal and against the university regulations," he noted.
Katunguka said they are going to invite them for a hearing and later, "the senate will take the final decision".
He revealed that the university had also developed the integrated 'e-kampus system' with a financial management system to improve efficiency of financial reporting and management, students records, examinations management systems and a local area network allowing fast communication to all sections of the university.
Katunguka said the system also helps all students at University access their full financial statements.
He said the new arrangement will help avoid manual transactions which many students and staff have been using to defraud the university in the past years.
He said the system instantly shows who has paid and when, unlike in the past when students used to forge bank slips and examination permits.
Katunguka stressed that the system accurately helps to capture the revenue and expenditures of the university and called on all public universities to adopt it for effective monitoring.
Katunguka who is just two weeks into his term, said his administration is committed to rebuilding and re-branding Kyambogo University that has already made major achievements in various areas and developed relevant policies.
The university has already reviewed all the programmes and got them accredited, developed new bachelors programmes, 10 masters and five doctorate programmes.
The university is to introduce a Bachelors of Nursing and Masters in Public Health, beginning in the next academic year.
The university has also given scholarships to 18 PhDs and 25 masters students, two post doctorates from SIDA, 8 PhDs (Norway), 12 PhDs and 20 masters from African Development Bank.
The university now has 21 associate professors, up from one in 2013.