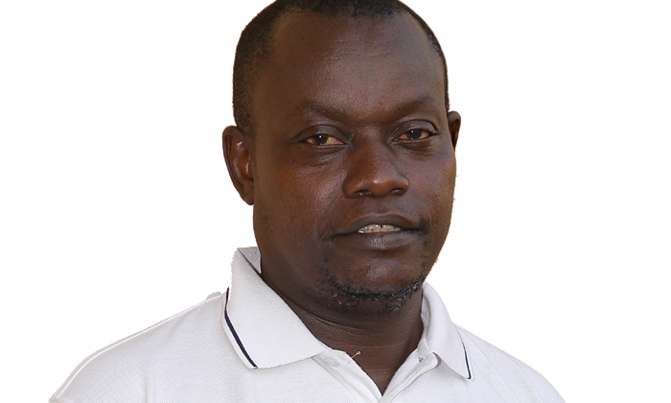 Just imagine how KCCA, who spend sh10m a day, felt receiving that winners' cheque.
The premier league is supposed to be the face of any nation's football. Like some experts have put it, it is the engine that drives a country's soccer.

That's exactly why the super division clubs are a very strong constituency in any national federation.

It's for these same reasons that super league performance should equally be handsomely rewarded.

That's however not the case in Uganda. The Azam Uganda Premier League winner gets sh7m!!!!

Never mind that this is Uganda's biggest competition. To those in charge of Ugandan football doesn't the super division seems to be no big deal.

This is at least going by what the winning club in this coveted division gets.

To put the Ugandan scenario into perspective, especially for those who might not be at grips with the weight of Uganda's currency- sh7m is the equivalent of $1,907.

That's the kind of money some people spend on an evening.

If a squad of 30 players is to share out this money each would get sh230,000. This is the equivalent of $62 for hundreds of hours of sacrifice for an entire season.

Just imagine how KCCA, who spend sh10m a day, felt receiving that winners' cheque.

The sh7m is even far short of the winning bonus KCCA paid out to its players for their league triumph.

To further get a feel of the weight of Uganda's winners are valued you only have to look at our neighbours.

The winner of the Kenya Premier league earns Kenya shillings 4.5m (sh153m). In Tanzania the champion gets sh81m (sh53m).

The cash awards in both these countries further spread downwards with more clubs benefitting. This in effect means every team in the competition has a reason to put up their best.

Compare all that to the sh1m ($272) that Uganda's Big League winner is entitled to.

Even a minor sport like pool rewards its winners better. The winner of the Nile Special Pool Championship gets a car, top of the range pool table and sh5m. This is all over sh30m!!

The Super League is by far not only the biggest, most powerful but also most active constituent of Ugandan football and therefore deserves better.

I had a chat with KCCA chairman Julius Kabugo and he was also of the view that clubs deserve better rewards.

"Teams would not only be more motivated, but also have reason to compete better if there was says a sh100m prize for the winner, sh60m for the runners-up and even more cash for the other competitors."

To the contrary, we all celebrated that 2015 February morning when a $1.9m (sh7bn) three and a half year Azam Television deal was signed for the league.

This was supposed to be a deal that would turn around Ugandan football. But as it turns out, its individuals who are feasting!!

Isn't it time super league clubs rose up and demanded for their rights?