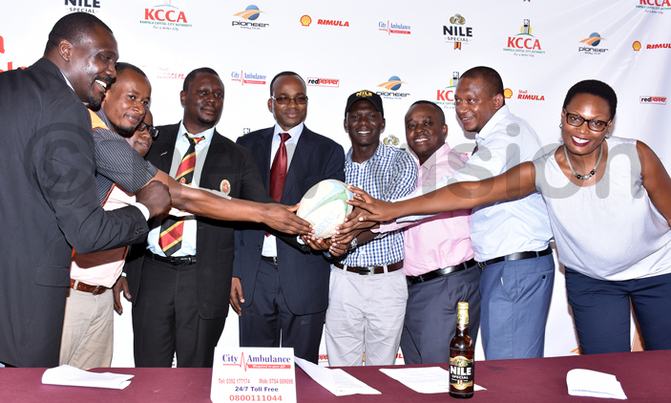 It starts with the Elgon Cup first leg on June 10
With six important internationals on the calendar for Uganda, many more sponsors have come on board to secure 15s Rugby players' welfare.
Uganda Rugby Union has an audacious sh650m budget going into these crunch ties that consist of four home games and two away games.
The home games are to be played at Legends Rugby Ground starting with the Elgon Cup first leg on June 10, followed by the all-important second leg in Nairobi that will double as a World Cup qualifier.
Uganda Rugby Union, secretary Godwin Kayangwe, revealed that the new sponsors who include KCCA, Stanbic Bank, Pioneer Bus, Sanlam and City Ambulance among others are on board primarily for the players' welfare.
"This is a mutually beneficial partnership for the team, it will significantly lift the players' morale while the different brands will have the leverage to interact with different customers," he said.
Uganda Rugby Union president, Andrew Owor, also revealed to New Vision that with the arrival of the sponsors, more than half of their budget has been covered.
"More than half of our sh650m budget has been covered with the arrival of these sponsors" he said.
He also went on to reassure that the sponsors are not a one-off and they will definitely be around for at least two years.
"We are looking to make long-term partnerships. The short term kinds aren't what we are looking for in partners so at least each one of these sponsors will be around for at least two years."
The players' welfare is important if they want to stay in the Gold Cup and also qualify for a Rugby World Cup place in Group B which has New Zealand, South Africa and Italy.