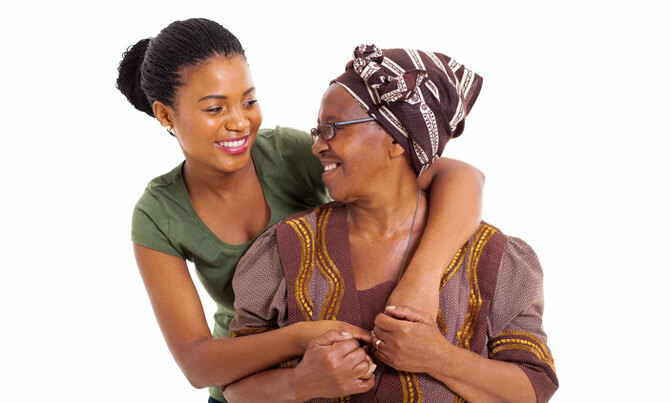 If you cannot afford a meal for her in a nice restaurant, this Sunday cook for your mother.
This Sunday is mother's day, like the saying goes: Action speaks louder than words. It is time to celebrate a mother without breaking a bank, you can make that day special for her.

Prepare a meal

If you cannot afford a meal for her in a nice restaurant, this Sunday cook for your mother. Just wake up and tell that special lady that you know what mummy, I do not want to see you in the kitchen today because I am going to prepare for you Thai Chicken salad. She will never forget.

Watch a movie

We understand you are broke, after preparing lunch for her, buy those family movies that do not have offensive viewing and watch with the entire family. However much you enjoy action or horror movies, please do not buy them for her. She needs an encouraging movie like war room to renew her faith in God.

Introduce your fiancé

You are above 30 and your mother has always been on your neck to date someone, use this mother's day to introduce her would be daughter-in-law or son-in-law, you will definitely make her day.

Visit her

Since January you have not been at your mother's home, why not use Sunday and pay her a visit with her favourite drinks and food. Go and sit down and listen to her, you will realize she has gone through a lot without you knowing. This is the best day to learn something new from your maama.

Take her to a salon

How many times has mom mentioned that all she wants this year is "to change her hairstyle and start wearing weaves"? What better way to give it to her than a day of pampering in honor of Mother's Day? There are so many good salons around her home, just call any salon lady you know and you will see mom's smile.

Appreciate her

Some people have just been paid, buy your mother a gift, you can get a kitengi, dress, shoes, bag, watch, branded cups, pay for yaka, phones, since most of our moms are weak, pay someone to start digging her garden. If the maid has not been paid, pay her. Your mother will know that you still care for her.

Take her out

You do not have to go to expensive restaurants or hotels for lunch, take your mother out for lunch to a totally different place. Let her try out new dishes.