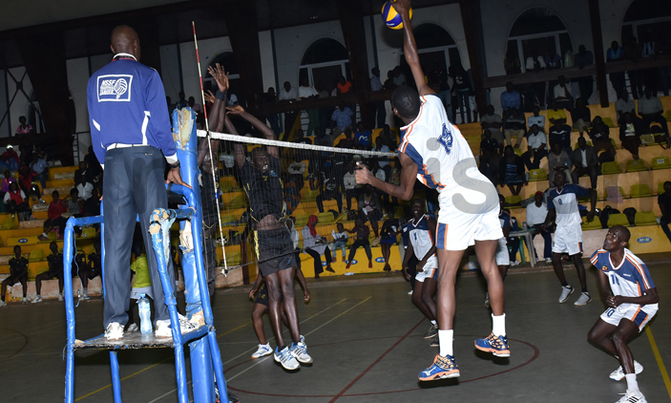 Sport S won the first set 25-18
Sport S women volleyball club coach Benson Mugisha is optimistic his side can beat league champions Ndejje University Elites in the second leg of the National Women Volleyball League or in the play offs.
Mugisha noted this in an interview after his side fell 3-1 to Ndejje Elites at Lugogo in the opening game of the 2017 National Women's League.
"We are a better side and played better volleyball but we lacked composure. We gave them a lot of free balls which they capitalised on to pound us but we are going back to train and I am confident we can defeat them in the second leg," Mugisha stated.
Sport S won the first set 25-18, before Ndejje come from behind to win the next sets 25-15, 25-23 and 25-21.
In the men's category struggling Nemostars lost to Sport S 3-1 in another exciting game.
Nemostars lacked composure and their fitness levels were lacking as they gave away lots of points.
"Nemostars were not prepared for this game but it is good to be awakened early than later so they have time to put right their weaknesses" former UVF president Sadik Nasiwu observed.
Women
Ndejje Elites 3 Sport S 1
VVC 3 UCU 1
Men
Sports 3 Nemo Stars 1
UCU 3 VVC 0
KAVC A 3 KCCA 0
SKY 3 Ndejje 2