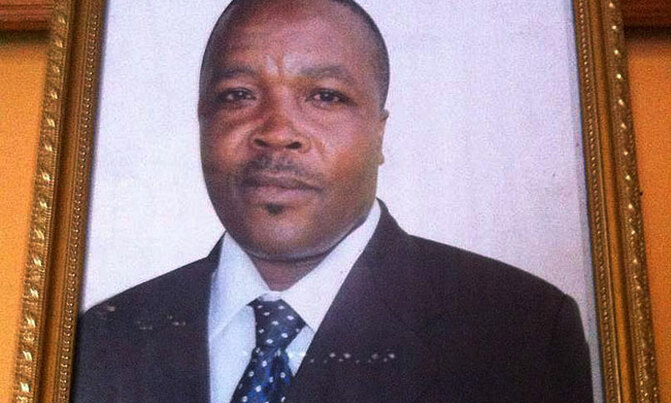 John Rwamutwe's kidnappers had demanded ransom from his family, according to a family source.
(Credit: Police)

MURDER

Bushenyi businessman John Rwamutwe, popularly known as Hedex, who was kidnapped on Tuesday evening has been found dead.

Rwamutwe's body was discovered on Thursday morning dismembered and stuffed in a metallic box at the back of his car (UAQ 567R).

This was at Kyarutanga village, Kagongo Ward in Ibanda Municipality.

Earlier on, the family had run an appeal asking the public to volunteer information on the possible whereabouts of their msising loved one. They also published his photos on social media platforms.
Local police cordoned off the scene where the dismembered body of the businessman was found. (Credit: Police)

According to a family member, Sarah Ndyagambaki, the businessman was kidnapped him Tuesday night.

"They called us shortly after they had kidnapped him and asked us to send them money or else they would kill him. We sent them sh500,000 on Wednesday morning and hoped they would release him," she told New Vision.

Ibanda RDC Eliasto Akatuhebwa, who was among the first people at the scene, condemned the brutal killing and assured the members of the public that the killers would be arrested.

Police in the district declined to comment on the matter although sources in police said they had launched investigations into the matter.