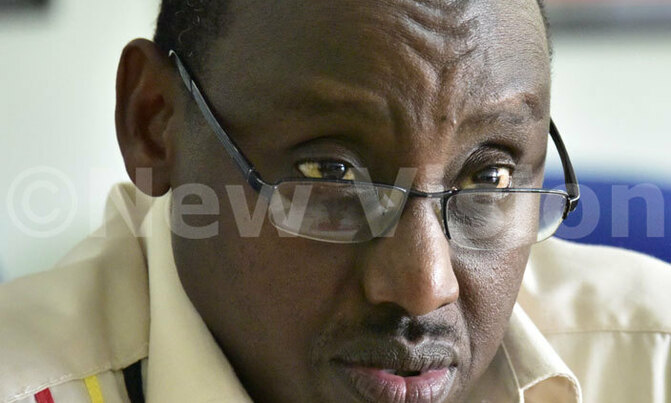 The USA and UK governments have announced a ban on laptops and tablets on direct flights to the two countries.
Uganda Tourism Board executive director Stephen Asiimwe.
The Uganda Tourism Board (UTB) has warned Ugandans flying to the USA and UK not carry laptops, big screen mobile phones and tablets on direct flights to the two countries.

The USA and UK governments have announced a ban on laptops and tablets on direct flights to the two countries. The USA was the first to issue the ban on certain electronic gadgets with officials saying bombs could be hidden in a series of devices. UK followed with a similar ban restricting the kind of electronics that passengers are allowed to take on board in the plane cabin.

"Ugandans and others travelling to and fro Uganda to destinations like UK and USA are advised to work with the airlines to ensure they don't go afoul with the new regulations," Vincent Mugamba, the public relations officer UTB said in a statement.
Mugamba noted that the regulations have begun to bite as some airlines like Emirates, the Middle East's largest airline, cut flights to the US by 20% from 126 to 101 flights a week into the USA. "Emirates is one of the largest carriers to Uganda. Emirates' hub at Dubai International Airport, the world's third-busiest, is one of those on the US laptop ban list," Mugamba added.
The cabin luggage ban covers all electronic items with built-in batteries and plugs that are larger than 16cm long, 9.3cm wide or 1.5cm deep. This includes laptops, tablets, phones, e-readers and portable DVD players. All these electronic gadgets must now be with the checked in baggage.
According to the UK Department of Transportation, other devices not allowed in the cabin are: keyboards, power cable transformers, external hard drives, spare or separate device batteries and portable power sources. These measures don't affect cameras and medical devices which already have set rules.
Existing safety regulations mean that spare batteries and portable power sources can no longer be carried on board aircraft operating on affected routes in either cabin or hold baggage. These rules will apply to all passengers including those transiting through various destinations en route from the UK & US to Uganda and the rest of Africa.
The UK has said airline passengers on 14 carriers would not be able to carry laptops in cabin luggage on inbound direct flights from Turkey, Lebanon, Jordan, Egypt, Tunisia and Saudi Arabia. The airlines affect by the UK ban are British Airways, Easy Jet, Turkish Airlines, Pegasus Airways, Atlas-Global Airlines, Middle East Airlines, Egypt Air, Royal Jordanian, Tunis Air and Saudia.
The nine airlines affected by the US ban are Royal Jordanian, Egypt Air, Turkish Airlines, Saudi Arabian Airlines, Kuwait Airways, Royal Air Maroc, Qatar Airways, Emirates and Etihad Airways. Airports affected include the cities of Cairo, Egypt; Amman, Jordan; Kuwait City, Kuwait; Casablanca, Morocco; Doha, Qatar; Riyadh and Jeddah, Saudi Arabia; Istanbul, Turkey; and Abu Dhabi and Dubai, United Arab Emirates. Canada's transport ministry is also considering restrictions on electronic gadgets on certain flights into Canada. It was not possible to get a comment from the Civil Aviation Authority by press time.