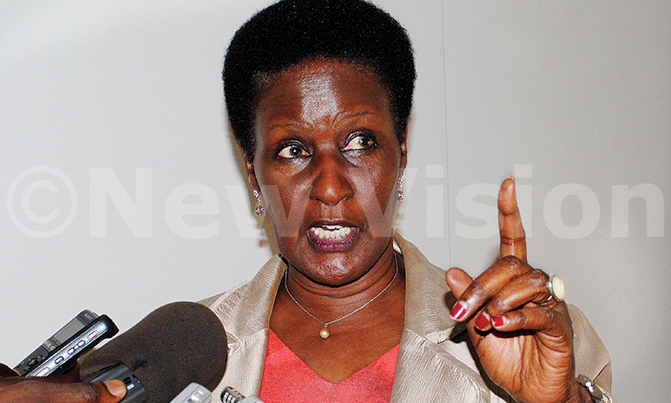 The minister of trade, industry and cooperatives Amelia Kyambadde has informed Parliament
Fruit juices from the long awaited Soroti Fruit Factory are expected to be enjoyed soon.

The minister of trade, industry and cooperatives Amelia Kyambadde has informed Parliament: "The Teso Fruit Factory construction in Soroti will be completed and operational by September 2017."

The minister in the ministerial policy statement presented to Parliament for the debate of the budget estimates for 2016/17 expressed hope the factory would soon be complete.

"With ongoing support from the South Korean International Cooperation Agency (KOICA), Several fruit farmers in Teso region have undergone training in the areas of modern agronomic practices, agribusiness, value addition and value chain management in hope that this training will increase production levels in terms of quantity and quality in order to sustain the fruit factory," Kyambadde said.

The low release of funds by the ministry of finance and slow implementation of the activities had delayed the realization of the Soroti Fruit Factory.

In 2012, the Government of Korea through their development arm; Korean International Cooperation Agency (KOICA) offered to provide a turnkey project for Soroti Fruit Factory.

The Memorandum of Understanding required the government of Uganda to establish key infrastructure for construction to take off including land, extension of water and power to the project site, paving of neighboring roads, fencing of project site and provision of land for waste disposal in a radius of 10 km.

The factory is a proposed Government intervention aimed at supporting value addition in fruit processing for the promotion of industrial growth, income diversification and increasing household incomes in the Teso region.

Teso region comprises of the districts of; Soroti, Kumi, Bukedea, Katakwi, Amuria, Serere, Ngora and Kaberamaido and is the leading producer of citrus fruits in the country. Teso region has approximately three million fruit trees with a potential production of 600,000 metric tonnes of fruit per year. Despite this potential, Teso region has not seen any investments in fruit processing, whether public or private sector led.

The key challenges for fruit farmers in Teso region are; lack of readily accessible markets, fair pricing for produce; and cost effective and easily accessible storage and transport infrastructure. Teso region therefore experiences high post-harvest losses during peak production seasons.

The objectives of the project are; to increase the incomes of the fruit farmers in Teso region by provided a readily accessible and fairly priced market for produce. Other objectives are to promote value addition and agro processing of agricultural produce, to reduce post-harvest losses of produce, produce fruit juice concentrates and pulp that exceed the local, regional and international market.

The contract for the construction of Soroti Fruit Factory was awarded to Hwanshin Uganda Limited at a sum of US$ 7.4m (sh25b). The scope of works covers construction of an office block, main factory, two internal roads, external storage, treatment plant and an external toilet.