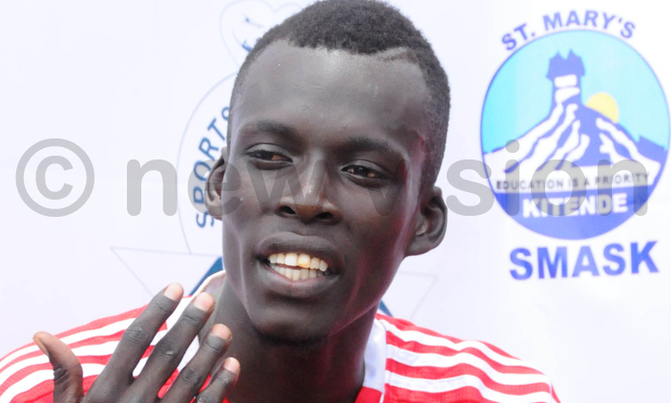 He could face his former employers Soana on Friday
Vipers striker Musa Esenu has vowed to finish the season strongly.
Esenu who joined Vipers at the start of the season in August, has been dogged by patchy form all season.
"I am convinced that everything is going to be fine and I will be able to give the best I have to my club. This is my hope and with this dream I will work hard every day" Esenu said.
"There is no pressure on me whatsoever and I am sure it is just a matter of time for me to shine again. This is something that I focus on each day" Esenu said after the club's training at St Mary's Stadium.
Esenu who joined the Venoms from Soana came into the limelight after scoring eight goals for the Kavumba side in the second round of last season.
Before joining Soana, he starred for Makerere University Business Scholl in the University Football League. He hopes he still has a chance to shine again.
"I have so far played two games this year against BUL and Lweza but that does not mean it's all done and dusted for me. My chance will come and I will take it with both hands," he added.
Esenu could face his former employers Soana when they take on Vipers at St Mary's Stadium in the Uganda Premier League on Friday.