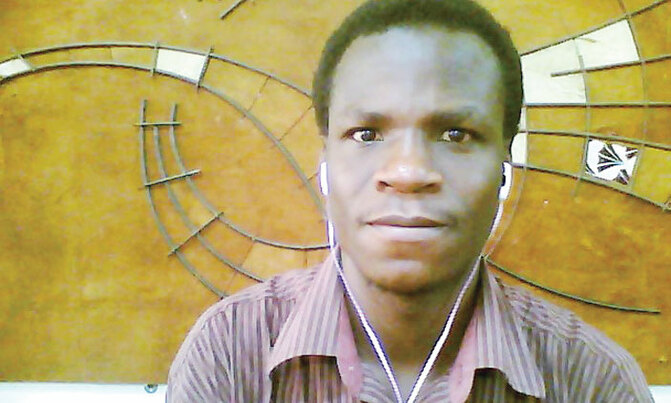 The little landlocked, agricultural nation Uganda submitted its intended nationally determined contributions in late November 2015, succinctly indicating a 22% carbon cut by 2030
On December 12, 2015, the 21st Conference of the Parties to the UN Framework Convention on Climate Change approved the Paris Agreement committing 195 nations of the world to "holding the increase in the global average temperature to well below 2°C above preindustrial levels and pursuing efforts to limit the temperature increase to 1.5°C." The pact commits the world to adopt nationally determined policies to limit greenhouse gas emissions in accord with those goals.
The little landlocked, agricultural nation Uganda submitted its intended nationally determined contributions in late November 2015, succinctly indicating a 22% carbon cut by 2030, acknowledging the negative impacts global warming has on her economy severely in agricultural sector.
Dominated by small holder farmers of upto 80% and subsistence agriculture of 70% of farmers unable to access modern farming methods such as modern irrigation schemes, the country's agricultural sector is, more than any other, the most sensitive to the current threats of rising global average temperatures that has alarmed to surpass the benchmark of 1.5-degree Celsius over time.
The 2°C goal set by Paris delegates represents a temperature increase from a pre-industrial baseline that scientists believe will maintain the relatively stable climate conditions that humans and other species have adapted to over the previous 12,000 years. If this temperature range surpassed, dangerous tipping point would have been crossed.
The tipping point represent dire consequences with changing face of natural order of the planet, even worse in the agricultural performance a poor country.
The signs of this dangerous tipping point are already visible in infesting crop diseases, seasonal animal deaths, water shortages for cattle and hindrance of farming activities because of too dry grounds to cultivate. Uganda has been listed among the countries affected by the mass animal deaths for 2017.
Bird flu is ravaging poultry husbandry. Since January 02, signs of bird flu were detected in Uganda where fishermen reported "mass death of wild birds" on the shores of Lake Victoria, near Entebbe, which lies near the capital Kampala.
The epidemic has also evaporated to neighbouring Rwanda and Burundi. The director in charge of animal health in the Burundian ministry of agriculture and livestock, Déogratias Nsanganiyumwami says they are aware of the presence of the disease in East African Community since Monday, January 16, 2017. "We held a meeting with the minister and competent experts to impose measures to protect people against any contamination", he says.
While the Ministry of Agriculture, Animal Industry and Fisheries has studied that between 5000 and 7000 heads of cattle have died due to lack of water in the Karamoja and Turkana regions pastoralists regions of East Africa combined.
Since October 2016, livestock in Isingiro and Kiruhura districts are dying due to starvation following prolonged drought in the area. The two neighbouring districts have traditionally been hit by drought, but Dr Bruhan Kasozi, the Isingiro veterinary officer, says the scarcity of water and pasture he has witnessed was the worst in the 17 years he has worked in the area.
The effect of a warming planet will deeply penetrate sub-Saharan Africa because this region is over dependent on agriculture. Agriculture is the backbone, declares Uganda's government. But it's also not shy to say this sector dependent on weather and we know weather on climate.
This agriculture-weather-climate bond "cannot be broken easily," cries Lawrence Songa, the head of climate change department at the Uganda's ministry of Water and Environment.
"It can only be broken through two efforts," he says in a slightly altered statement. "One: by ensuring that the global temperature increase is kept at bay, and two: by mechanizing agriculture to stop over dependence on the weather.
Truly if agriculture and weather is joined at the hip, then Uganda's development prospect heavily leans on the mercy of climate. Any slight increase of global temperatures doesn't only disorganise the biosphere but ruins 85% of the population who directly derive their livelihood in crop and or animal rearing.
The Uganda's worshiped development agenda termed "Vision 2040" clarifies the chief development goal as "a Transformed Ugandan Society from a Peasant to a commercialised farming." Yet the current picture paints a climate-change-stricken sector. Agriculture is on the decline due.
According to Paris Agreement, "keeping global average temperatures to 2.0-degree Celsius will minimize some of the worst impacts of climate change: drought, heat waves, heavy rain and flooding, and sea level rise. Limiting the global surface temperature increase to 1.5°C would lessen these impacts even further."
Uganda is Africa's leading exporter and second biggest producer of coffee after Ethiopia due to its alluvial fertile soils and cool "good" climate for coffee production. But the changes in average daily temperatures are hindering these treasures. In 2016, 4.8 million bags were produced which was noticed as an increase due to mere increase of acreage of coffee plantations.
With over 70% of its foreign exchange from coffee exports, any future tampering with weather and climate will adversely affect the economy.
Analysis of data from Uganda Coffee Development Center already shows that coffee exports have declined in "real terms" since 1998. This drop in crop performance Uganda Coffee Development Authority (UCDA) blames on coffee wilt that mainly affects the native, lowland robusta-heat sensitive-variety.
Yet the country is not free from coffee berry disease that entered from its eastern neighbour Kenya as early as the 1920s.
Since 1993, it has destroyed over 12 million plants. Uganda also grows arabica coffee, which is grown in the highlands. So far, this has remained unaffected by the disease.
The major reason for the infestation of this coffee disease is because it thrives under high temperatures of between 26 to 40-degree Celsius, a now characteristic temperature of Sub-Saharan Africa, according to the Ugandan Metrological Department (UMD).
1.5 and 2°C are not hard and fast limits beyond which disaster is imminent, but they are now the milestones by which the world measures all progress toward slowing global warming.
February 2016 exceeded the 1.5°C target at 1.55°C, marking the first time the global average temperature has surpassed the sobering milestone in any month. March followed suit checking in at 1.5°C. January's mark of 1.4°C, put the global average temperature change from early industrial levels for the first three months of 2016 at 1.48°C.
It is thus irrefutable that the only hope for Uganda's Agricultural sector is if the global average temperature is kept below the 1.5-degrree Celsius mark. Continuing to firefight with sweltering drudgery farming responsibilities without digging the problems from the roots is a stark chasing the rainbow.
Keeping at 1.5-degree require not one action or sets of action from one big polluter like China, or US but a marriage of actions that curb carbon emissions from all over the world, under the auspices of the 1.5-degree UNFCCC Paris pact we already entered.
The writer is an environmentalist and climate change campaigner