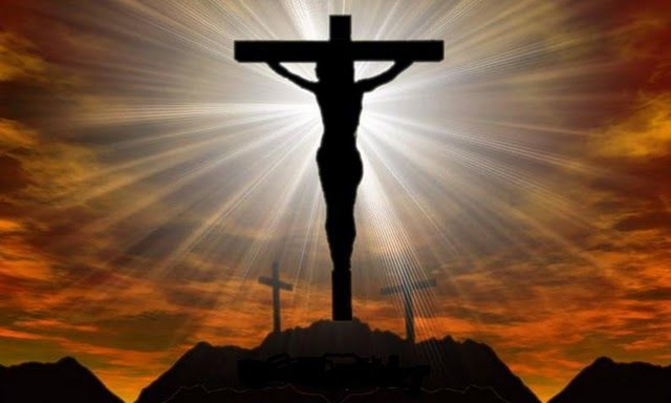 Judas Iscariot son of Simon Iscariot is still remembered for betraying his master crucified in AD 33. His good deeds are forgotten and his name is a taboo.
He was an ordinary man, like any other, born in Kerioth in Judea region in Israel at the beginning of 1st Century AD. Formerly a disciple of John the Baptist he became one of the twelve disciples of Jesus Christ founder of Christianity.

Judas Iscariot son of Simon Iscariot is still remembered for betraying his master crucified in AD 33. His good deeds are forgotten and his name is a taboo.

Matthew one of the twelve recorded Judas went to the chief priests and asked, "What will you give me if I betray Jesus to you?" He says they paid Judas 30 silver coins, (Matthew 26:14-16).

At the last supper, Judas bolts out. He heads to the chief priests, the teachers of the law and the elders who assign him rascals armed with swords and clubs. They find Jesus' group praying at Gethsemane. "As soon as Judas arrived, he went up to Jesus and said, 'Teacher' and kissed him. So they arrested Jesus …." (Mark 14:45-46).

Jesus is dragged to Pontius Pilate the Roman Governor and charged with blasphemy- teaching he is the Son of God. Pilate finds Jesus innocent and acquits him but the crowds instigated by the chief priests demand for Jesus' death. Pilate has Jesus flogged and hands him over to be crucified.

Judas Iscariot is stigmatised by most of the two billion followers of Christ for what is regarded a heinous act. But is Judas Iscariot to blame for Jesus' death?

In the spiritual realm, God's will determines the course of events. He allows certain things to happen or not to for a reason. Then everything falls into place. It was His will that Jesus Christ comes down to earth and dies to redeem the sinful human race. He had to be killed by evil people not die of disease or accident like drowning.

"My father, if this cup of suffering cannot be taken away unless I drink it, your will be done," Jesus prayed minutes before his arrest, (Matthew 26:42).

Judas was just a link in the chain. He was the right man for the job- he knew the value of money. He was critical when a woman anointed Jesus' head with expensive oil which could have fetched money. He swindled Jesus' money.

Judas was used to fulfill the scriptures. Jeremiah prophesied the betrayal of Christ for 30 pieces of silver and the purchase of Potter's Field with it. King David prophesied another would take the traitor's place.

Jesus' enemies- the scribes, pharisees, chief priests, teachers of the law and elders masterminded his arrest and hanging. They hated Jesus for his doctrines of salvation; his utterances that he's the Son of God; the King of the Jews; the way, the truth and the life; that he can forgive sins; and that he's the living bread people should eat. To them Jesus committed blasphemy punishable by stoning.

They bribed Judas, made false accusations against Jesus and incited the mob to demand the release of a robber instead of Jesus.

The crowds' role was coercing Pilate to surrender a man acquitted to be hanged and shouting, "Crucify him!" They cursed themselves, "His blood be on us and our children." The Roman soldiers tortured and crucified Jesus.

Jesus would not have died had Pilate not erred. As Governor he had authority to judge. Indeed he told Jesus, "Do you not know that I have the power to crucify you and the power to release you?" (John 19:10).

But after passing his verdict, "I have found no fault in this man concerning those things of which you accuse him …. I will therefore chastise him and release him," (Luke 23:14-16), Pilate still handed over an innocent man to be executed.

"Pilate failed in his duty to protect an innocent man," comments a Principal State Attorney in Uganda who asked to remain anonymous.

A papyrus manuscript- The Gospel of Judas excavated in a grave in Egypt in the 1970s says that Judas did not betray Jesus, instead Jesus himself asked Judas to hand him over to authorities. This was for a reward of life in heaven and a position above the other disciples.

The 26 page document saying Judas was Jesus' most trusted and loved disciple dates back to the 4th Century AD. A Swiss professor- Rodolphe Kasser acquired the manuscript in 2001. Kasser and the National Geographic Society had the manuscript translated from Coptic to English. On April 6, 2006, they unveiled in Washington, D.C the only surviving copy of The Gospel of Judas.

"Though Judas is to blame, he's just the representation of humanity, all of us are to blame since Jesus died because of our sins," says Pastor Thaddeus Ssengendo of Potter's House in Kampala. He quotes Romans 3:23, "For all have sinned and fallen short of the glory of God."

There was no way out, Jesus had to die. All humanity was the cause. Like everyone, Judas played his role.