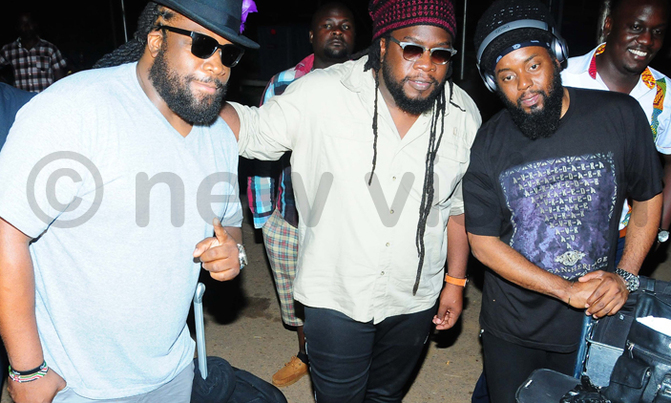 The roots reggae band will sample their recently finalised upcoming album titled "Avrakedabra"
Grammy Award winning reggae band Morgan Heritage arrived in the country on Tuesday evening, ahead of their much anticipated concert on Thursday at Lugogo Cricket Oval.
Named the Royal Family of Reggae, the three lead singers of the group, Peter "Peetah" Morgan, Una Morgan and Roy "Gramps" Morgan were the first to arrive before the rest of band flew in later in the night.
Speaking to the press on arrival, Peetah promised Ugandans "fire" and sushed his band mates not to reveal more secrets of what they have in store for their fans.
"It is going to be a night of reggae and I don't want us to tell you what we have for our fans. Just come and watch the show," said Peetah.
"It feels good to be in Uganda, it is home. We will all enjoy," he added.
Popular here for songs like "Tell Me How Come", "Don't Haffi Dread" and "I'll Be Down By The River", the roots reggae band recently finalised on their new album titled "Avrakedabra".
It is set to be officially released on May 19 and features acclaimed musical names such as Ziggy Marley, Stephen Marley, Kabaka Pyramid and Dre Island.
They vowed to sample the album at the Buzz organised concert which is sponsored by New Vision and Bell Lager ​