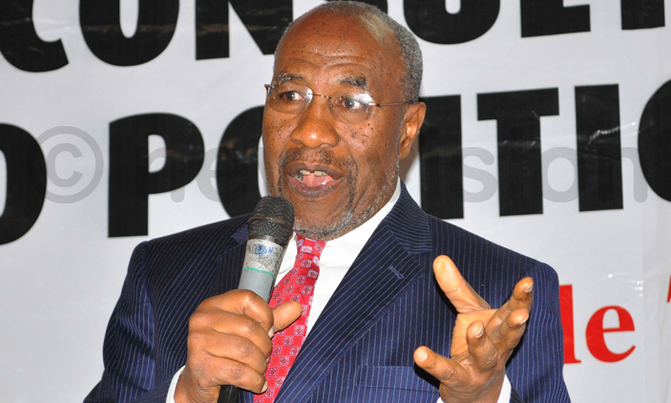 The Prime Minister noted that terrorists have now changed their tactics
Prime Minister Dr. Ruhakana Rugunda has urged the Department of Immigration to play a more central role in combating acts of terrorism in the country.
Rugunda made the remarks at a handover ceremony of the newly constructed Immigration Training Institution in Kiwuwa, Nakasongola district.
The institution has been constructed by the government of Japan with support from the government of Uganda and will see immigration personnel trained in the use of technology to track the movement of people in and out the country's borders in addition to fighting acts of people and drug trafficking among others.
Rugunda noted that terrorists have now changed their tactics and it is now up to institutions like the immigration department to be at the forefront of fighting against them through undertaking continuous training and gaining new knowledge.
"We must be ahead of them to prevent their criminality. We must equip ourselves with knowledge and skills to be able to do so.
The challenges to the immigration department and security forces in general increase every day. Let us ensure that we are ahead of these criminal elements" he said.
Minister of State for Internal Affairs, Obiga Kania, has also expressed worry over the continued forgery and falsification of immigration documents noting that the Ministry of Internal Affairs is to create more public awareness around the operations of the Department of Immigration.
"I'm also aware that sometimes, when people do not know much about you, they create a lot about you. If you do not talk, they ask, why are you not talking? That means you are hiding something," he noted.
Immigration department spokesperson, Jacob Siminyu revealed that the institution will be used to train immigration personnel in how to combat other crimes like trafficking in drugs and humans alike.