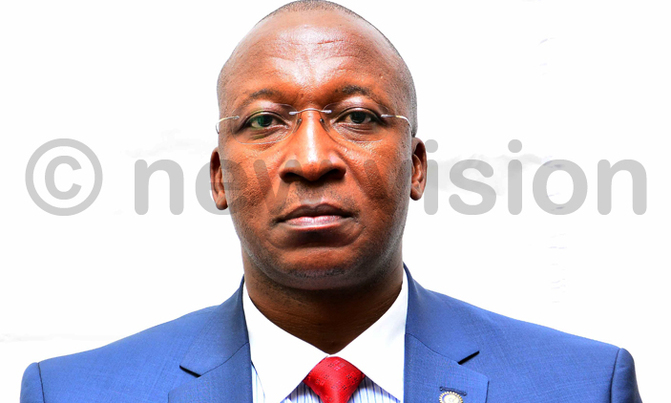 He was arrested after reportedly soliciting a bribe from the proprietor of Aya Group.
Police on Saturday afternoon arrested Herbert Kabafunzaki, the State Minister for Labour, Employment and Industrial Relations for allegedly soliciting a bribe.
Kabafunzaki who is also the MP for Rukiga County was arrested together with Brian Mugabo, a clearing agent.
He was arrested at Serena Hotel as he allegedly picked a sh5m bribe as partial payment for sh10m he had reportedly solicited from businessman Mohammed Hamid of Aya Group.
According to Hamid, the minister asked for sh10m to clear Aya Group's name in the ongoing allegations of sexual harassment of the group's employees.
He was allegedly arrested with an envelope containing the money by a combined team of Special Forces Command and Police at around 3pm.
Hamid said President Yoweri Museveni was informed about the minister's demand from which Police was tipped.
Addressing the media shortly after the arrest Hamid said he was approached by Mugabo who claimed the Minister had sent him to solicit for the money.
"He solicited for money and we talked to the President and other authorities, who advised us on how to go about him. He first asked for sh25m, we bargained up to sh10m," Hamid said.
"We agreed that he should come for sh5m today (Saturday) at 3pm. We agreed that we will deliver the other sh5m after he has cleared our name during a Tuesday press conference, which he had agreed to conduct," Hamid said.
"This afternoon, Police arrested Hon. Herbert Kabafunzaki, the state Minister for Labour, Employment and Industrial Relations who is also the MP of Rubanda County.
He was allegedly soliciting for a bribe from the proprietor of Aya Group," Kampala Metropolitan Police spokesperson Emilian Kayima said though refusing to divulge further details.
Hamid registered a case at Central Police Station reference number SD/22/08/04/2017.
The arrest comes two days after Kabafunzaki visited Hamid's hotel in Nakasero, an upscale Kampala suburb, to investigate a complaint by one of the workers who claimed she was raped and was later fired.
The employee had reported the allegations of sexual harassment to Police but when she realised that investigations were taking long, she decided to approach the minister.
During the interaction with Hamid and other Aya Group members and workers at Hilton Hotel, Kabafunzaki had pledged to investigate the matter.
"It is a concoction. Cameras are there," Kabafunzaki said, challenging Police to release CCTV footage from the hotel showing him taking the money
It however remained unclear where he had been taken to after his arrest. Police sources however told New Vision the Minister was whisked to Nalufenya Police Station.