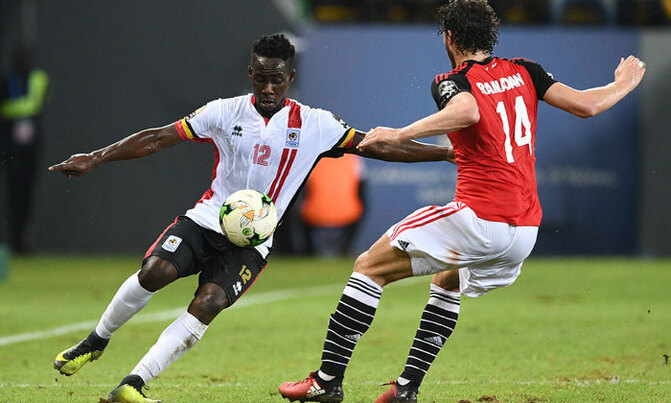 Uganda only recently played at the Africa Cup of Nations finals after a very long absence.
PIC: Uganda returned to the Nations Cup after decades of missing in action. (AFP)

Uganda has climbed two places in the latest FIFA world rankings, now placed 72nd in the world and 15th in African rankings.

This comes only two months after The Uganda Cranes played at the Africa Cup of Nations finals for the first time in nearly four decades.

Uganda's immediate neighbours Kenya and Tanzania also made significant improvements. Kenya made a 10-place climb, and is right on the heels of Uganda in African rankings (16th) but six places behind overall (78nd).

Tanzania moved a remarkable 20 places up and is now in the 135th spot in the world. On the continent, it is placed 39th.

Egypt is Africa's top ranked nation but is 19th overall.

Meanwhile, Brazil surged to the top of the FIFA world rankings for the first time in seven years, made all the sweeter as it usurped great rivals Argentina.

It caps a terrific week for forward Neymar and Brazil -- last week they became the first country to qualify for the 2018 World Cup in Russia, their latest step on the road to redemption after the embarrassment and heartache of their World Cup failure on home soil in 2014.

Brazil were dumped off top spot after their elimination from the 2010 World Cup in South Africa.

Their new surge is in contrast to Argentina and Neymar's Barcelona team-mate Lionel Messi, whose country are in danger of missing out on next year's World Cup. They will not be able to call on their star man for three of their four remaining qualification matches because of suspension.

Third in the newly released rankings are world champions Germany, followed by Chile and Colombia.

Switzerland enter the top 10, up to ninth, with former number ones Spain clinging on in 10th.