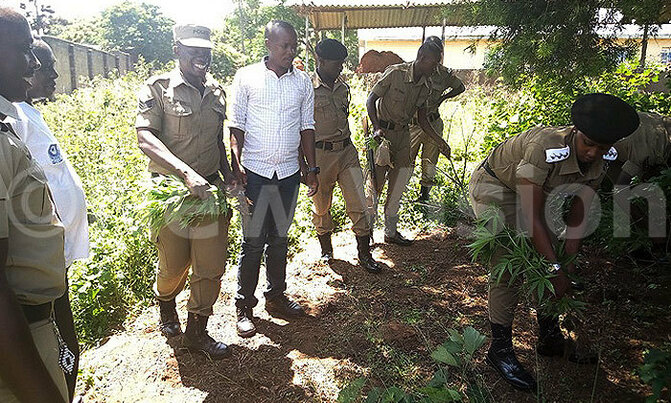 The head of security at the Directorate was taken into police custody.
PIC: Police uprooted the marijuana and took it to the police station for use later in court. (Credit: Julius Luwemba)

By Julius Luwemba

ENTEBBE - Police in Entebbe discovered marijuana (cannabis) growing behind the offices of the Directorate of Water Resource Management in Bugonga zone Entebbe municipality.

The growing and use of cannabis is illegal in Uganda.

Local police led by the officer in charge of criminal investigations Zachariah Mbabazi found the leafy plant after a tipoff by an area resident

Joseph Erochu, the head of security at the Directorate, was arrested after failing to give a clear explanation on the existence of the plantation.

Investigations are going on.

All the marijuana plants were uprooted and taken at the police station where they're being kept as exhibit to be used in court.