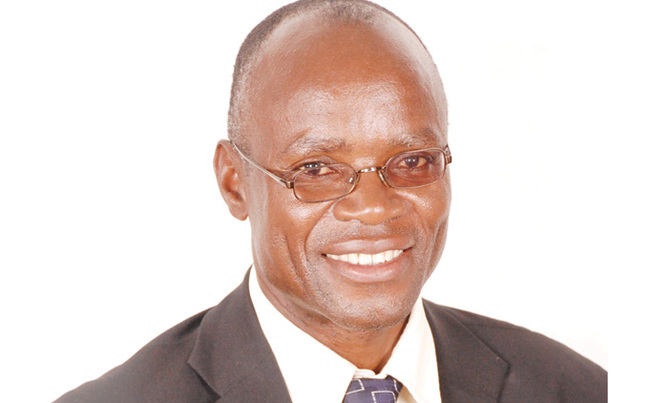 Some of us who have time and again got into contacts with the Police have a share to tell and confirm the Police is a criminal force it is just not infiltrated with criminals.
By James William Mugeni
Allow me to make comments on my experience with the Uganda Police Force. The Police force comes into focus following events after the slain AIGP Andrew Felix Kaweesi.
Some of us who have time and again got into contacts with the Police have a share to tell and confirm the Police is a criminal force it is just not infiltrated with criminals.
The Inspector General of Police (IGP), Gen. Kale Kayihura, decided with the church to celebrate the life of Andrew Kaweesi and claimed they do not die what an irony! It appears it was a false sense of security and the emptiness that follows death that everyone was coming up with statements, Andrew Felix Kaweesi is dead he is no more. Andrew Felix Kaweesi went down with the assassins bullet was it criminal gangs within the Police or some outside work of thugs?
Kaweesi may not have documented evidence that he lived by the sword but he was an accomplished Police officer protected and kept by the gun. He died by the gun and perhaps next to the gun showing that those who killed him were skilled killers and could this be gangs in the Police who have mastered their own art?
Celebrating his life to me is not about what he has achieved but should be turned into what he was supposed to achieve and let his will be done in as far as the Police is concerned. Some of us have suffered Police brutality we have lost money to Police even when we are the ones reporting crime to the Police. I have several examples, thugs broke into my car and picked the car radio, speakers, mirrors and other car accessories .I reported the case to Tororo Police who asked me to pay sh85,000 to get finger experts to come and pick evidence on my car.
I complied since my car radio hurt me so much not knowing this was just the beginning of an income generating activity for the Police. The guys came with some dust powder spread it on the car lifted some finger prints and went ahead and asked for another sh15,000 since they pretended to have worked past lunch hours, that already was a sh100,000 on top of my radio loss. I was promised two weeks where the Police would collaborate with data experts who have finger pool at the regional headquarters in Mbale.
After two weeks, the Police officer needed to make a phone call and it needed airtime another sh20,000 was taken from me and I guess an imaginary call was made that brought me to sh120,000 on top of a loss of my car radio. To cut this story shot I gave up since it appeared I had to foot the Police costs at each contact.
Those of you who come from Busia like me you know how much the Police strategically seats and only waits for us to dig gold out of the earth and grab it claiming illegal mining of which they end up in the gold markets as illegal traders.
Here comes another story I was working with youths who are clearly sportsmen (ATHLETES) these were rounded up from a training session and bundled up in a Police station for being vagabonds. I was called in as their coach since it is me the youths used as reference. Reaching the Police, someone in Police uniform accuses me for running a rebel outfit but the evidence I had on me right from medals to certificates overwhelmed the Police and having the capacity of wiring in calls from above shocked the whole Police station but again was forced to part with undocumented sh150,000 that some of the youths had used offensive language despite knowing RDC Hashaka Mpimbazi and Richard Gulume of Tororo then.
Another occasion I crushed my car onto a Police stop sign in Iganga on that one the Police just robbed me picking every single coin I had on my body no charge preferred against me but money taken.
Then come 2006 I participated in elections and on election day imagine I am a candidate my car and all my campaign team is arrested and held at Busia Police Station just with an aim of extorting money besides influencing results for my opponents.
I can go on and on on the Police if these are not crimes characteristics of a Police turning into a Mafia would anyone then get surprised that Kaweesi has paid the price of either letting this grow or indeed like the President put the Police, is full of criminal elements. To me, they have never acted like the Police on a few cases I have dealt with them.
And for sure poor as they are it is foolhardy to expect the police to keep the law when their conditions are wanting these are a batch of poor people armed and expected to protect the rich imagine driving a land cruiser like me then going to report a case to a man who sleeps in a Manyata. When they were fleecing me of money I realised I was better.
Now Kaweesi can only be celebrated, if the Police is cleaned those huge statements that are made by everybody are bad jokes the crime in Police is reaching explosive levels. My story is an upcountry experience and if this is nationwide then the best that needs to be done is to strip the Police of uniforms. If Kaweesi is to be celebrated the Police image is what should be seen to change all the vigour the Police shows at crime scenes is just money extortion. The Police entirely thrive on crime from small traffic offenses to major crimes it is just money exchanging hands.
The writer is a clinical officer and the ED of FAME Athletics CLUB