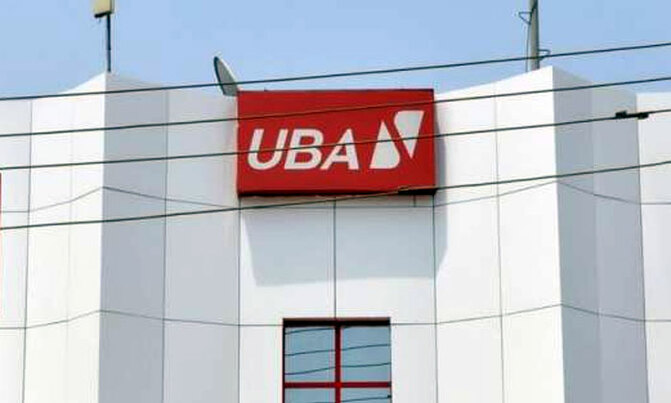 The Group's profit before tax hit 91 billion Naira (about sh1.07 trillion) up from N68 billion (sh797billion) at the end of 2015.
(alcobond)

United Bank for Africa (UBA) Plc, the pan-African financial services group with operations in Uganda, has released its audited 2016 full year results showing a 32% growth in profit before tax as the bank adopted electronic banking channels.

The Group's profit before tax hit 91 billion Naira (about sh1.07 trillion) up from N68 billion (sh797billion) at the end of 2015. UBA's profit after tax grew by 22% to N72 billion (about sh844billion).

Kennedy Uzoka, the Group's managing director, noted in a statement that the growth in profit occurred on the back of enhanced productivity and geographic diversification, with significant contribution from the banks African subsidiaries outside Nigeria.

Uzoka noted that UBA's subsidiaries outside of Nigeria are increasingly gaining market share, reinforcing the strong and impressive subsidiary contribution to the Group, estimated at one-third of profit in 2016, from a quarter in 2015 financial year.

He pointed out that the Banks performance was buoyed by considerable growth in both interest and non-interest income, as well as increasing efficiency gains from cost management initiatives.

"Given the operating environment in 2016, I am very pleased with our profitability - an impressive 32% growth in profit before tax to N91 billion - whilst we have also focused keenly on operational efficiencies, illustrated by the reduction in our Cost-to-Income Ratio." Uzoka said.

Ugo Nwaghodoh, UBA Group Chief Financial Officer (CFO) stated that the Bank extracted efficiency gains across its operations to boost profitability. He said that the bank has seen significant improvement across major performance metrics, including an improvement in the net interest margin.

"Our performance in 2016 reflects the strong potential and resilience of our business. We grew top and bottom lines by 22% and 32% respectively, despite the stagflation in Nigeria, our core market. Reflecting improved balance sheet management and better value extraction, our net interest margin (NIM) improved 40 basis points Year-on-Year to 6.7%." the CFO noted.

Following the impressive performance, the Board of Directors proposed a final dividend of 55kobo (about sh6.45), subject to the approval of the shareholders at the forthcoming Annual General Meeting, scheduled to be held on 07 April, 2017 at the Eko Hotel and Suites in Lagos.