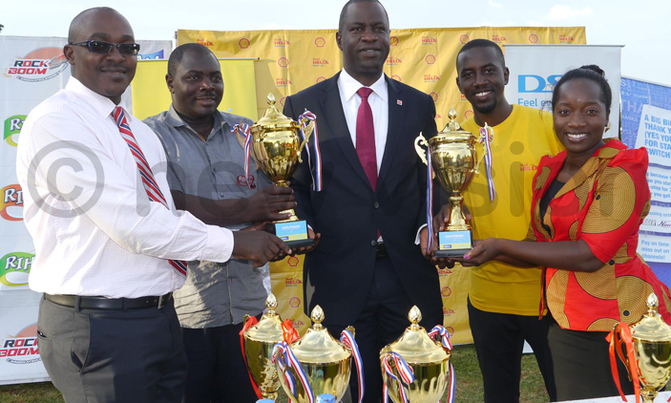 Lifetime Swim Club was the only foreign team that had confirmed participation with more expected
Dolphins Junior Championships (1-2 April)
It is quite certain the inaugural edition of the Dolphins Junior Championships will be held in high esteem.
The expectations are high as a strong cast of talents from over ten teams are set to battle it out at the weekend at GEMS Cambridge, Luzira.
Expect a cut and thrust competition when at least 250 swimmers fight for glory with medals and trophies at stake in the 12 and under championship.
"We want to focus on the young ones who have at many times been neglected. You realize that sports development is more effective when efforts are structured right from the tender age" said Sam Ntulume, the Dolphins Club chairman during the launch of the event on Tuesday at Hill Preparatory in Naguru.
Interestingly Harris International and VIVO Energy have pumped sh5m each in a bid to put together a successful event. DSTV, Airtel and Housing Finance bank are other partners.
Dolphins camp is oozing with confidence ahead of the meet that has teams expected from Kenya.
"We have prepared enough and our swimmers are good to go. We acknowledge the strength of our opponents but none the less confident about putting up a good show" said Tonnie Kasujja, one of the Dolphins coaches.
Dolphins, Seals, Baseline, Gliders, Sailfish, Altona, Silverfin, among other teams will participate.
By press time, Lifetime Swim Club was the only foreign team that had confirmed participation with more expected.