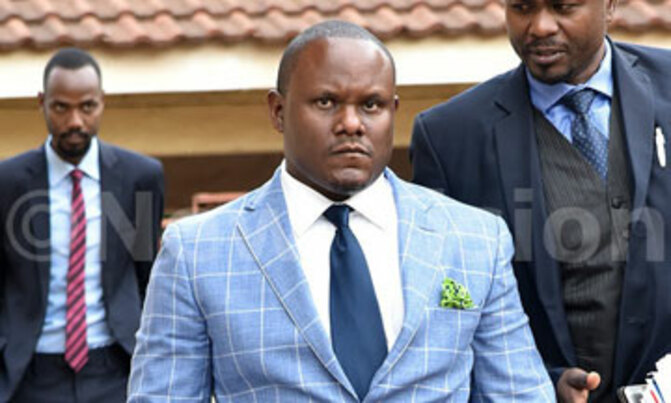 Prosecution seeks to recover sh24.7b which was embezzled in the construction on of the Mukono-Katosi road
City businessman Apollo Senkeeto has hired a renowned lawyer, Peter Mulira, to represent him against a sh24.7b that he is alleged to have embezzled.

This comes at a time when Prosecution led by Sarah Birungi is winding up its case in which they seek to recover sh24.7b in the construction of Mukono-Katosi road. Senkeeto has been representing himself all along.

During cross-examination by Mulira, Lisa Mwagale, a senior inspectorate officer in the Inspector General of Government (IGG) office maintained that IGG could not condone an illegality in the award of Katosi road contract to Eutaw Florida who did not go through the bidding process, and stopped the said works in July 2014, but former works minister, Abraham Byandala, insisted that the works continue.

According to the Investigating officer, it was Eutaw Mississipi that went through the bidding process and won the contract.

Senkeeto is battling charges in connection to embezzling sh24.7b together with Byandala, former Uganda National Roads Authority (UNRA) managers Berunado Kimeze Ssebbugga, Joe Ssemugooma, Wilberforce Senjako and Isaac Mugote, a former Housing Finance Bank official.

Meanwhile, the court heard that the IGG disregarded the advice of the former Attorney General Peter Nyombi, who advised President Yoweri Museveni that government retains Chongoino International Construction Corporation (CICO) which had been hired by Eutaw to upgrade Katosi road.

"Although there was no binding contract between Eutaw and UNRA, CICO should have completed the job," Nyombi stated in a letter dated October 29, 2014.

According to Nyombi, the contract signed between UNRA and Eutaw was null and void on grounds that Eutaw was incorporated into Delaware after the submission of the bid by M/S Eutaw Mississippi, which was nonexistent.

Nyombi stated that there was incontrovertible evidence to prove that M/S Eutaw and CICO did collude to commit fraud, adding that suspicion cannot be construed to constitute evidence of the commission of the crime.

The court also heard that former UNRA acting executive director, Kimeze Ssebbugga in a letter dated August 25, 2014 requested IGG to give them permission to continue with the transaction under the Katosi contract but the IGG never replied, prompting Byandala to direct that Works on Katosi road continues.

According to the charge sheet, Byandala is alleged to have influenced the procurement process that led to the award of tender to Eutaw.

Prosecution alleges that Senkeeto uttered a false KCB Bank bid guarantee for sh1.9b in support of a bid for procurement of the road upgrade.