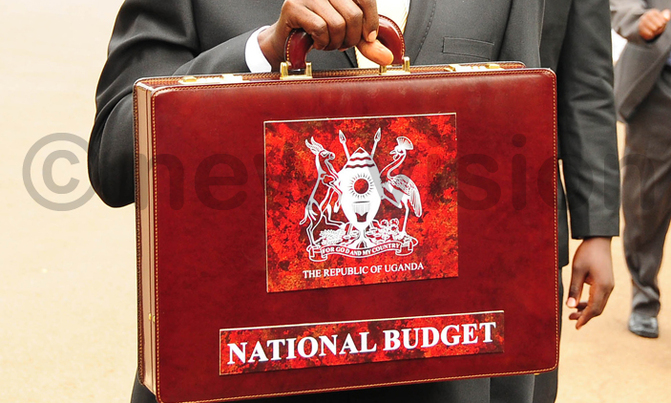 Section 13 of the Public Finance Management Act gives the deadline of 15th March
Ministries have failed to comply with the March 15th deadline for submitting budget policy statements which contain their budget estimates for the 2017/18 budget.
The new law requires the Executive and Parliament to complete the budget process before the end of May. An official of the Parliament budget office informed New Vision yesterday that they held a meeting in which they expressed disappointment that ministries have failed to meet the deadline.
The official revealed that even by Monday, majority of the ministries had not submitted their policy statements on which sectoral committees have to be based to scrutinize the proposals in the budget.
The official also expressed concern that many times ministries submit policy statements which lack some of the requirements prescribed in the law like proving accountability of how they have utilized funds in the previous financial year.
Section 13 of the Public Finance Management Act which was assented to in February 2015 gives the deadline of 15th March and the various components/requirements which must be in the budget policy statement.
Other requirements include achievements of the entity in the previous financial year, annual and quarterly work plans, annual procurement plans, annual recruitment plans, statement of actions taken by the entity to implement Parliament recommendations, cash flow projections of the entity, certificate of gender and equity responsiveness, vehicle utilization report, and assets register of the entity.
The Ministry of Finance was also early this year faulted by Parliament for failing to meet the 31st December deadline, in submitting the budget framework paper which contains government proposals for the budget of the following financial year.
In a letter dated March 24, the Minister for Finance Matia Kasaija informed the Prime Minister Ruhakana Rugunda that he has given all ministries the last deadline of March 27 (yesterday) to have submitted their policy statements.
Kasaija's letter followed an earlier warning March 20, 2017 by the deputy secretary to the treasury Patrick Ocailap, when he threatened to deny funding to ministries that would not have submitted their policy statements by 23rd March.
Ocailap informed the accounting officers that the final budget call guideline which the ministry had sent them required them to have submitted their detailed budget estimates not later than 13th March.
The Ministry of Finance is supposed to use budget estimates from the ministries and other entities to come up with general national budget estimates which according to the Public Finance Management Act must be presented to Parliament by 1stApril which according to the calendar will be the Saturday of this week.