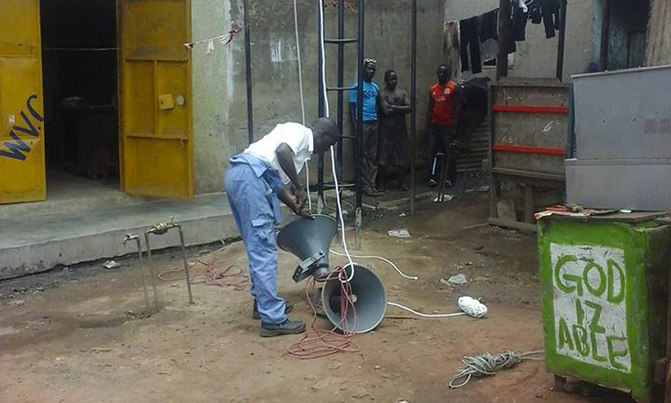 He also said: "The law that we follow was enacted by Parliament in 2013 and we are carrying out our mandate."
The Uganda Communications Commission has hit back at Speaker of Parliament Rebecca Kadaga over ban on outdoor radio communication systems commonly known as 'Bizindaro'.

The body argues that it's implementing the mandate of regulating communication as well as fighting noise pollution in communities.

"UCC mandates are established by the law, therefore there's no need to consult Parliament while carrying out our operations," said Paul Mukasa, the manager content regulation at UCC.

Recently Kadaga while officiating a fundraising function in Kayunga district castigated UCC for the ban wondering why it (UCC) carried out the operation without the knowledge of Parliament.

However, Paul Mukasa said the outdoor communication systems don't fulfil the requirements of the law hence their ban.

He said since the bodies embarked on the ban, over 150 instalments have been confiscated whereas about 140 have been voluntarily been removed by owners.

"Some people have responded positively by removing the outdoor communication systems. Implementation continues until all are removed," he said.

Speaking to New Vision, Mukasa said UCC's operations have been on going in different parts of Kampala and Wakiso districts. He also said Luwero has also been covered where over 10 installations were confiscated.

He also said: "The law that we follow was enacted by Parliament in 2013 and we are carrying out our mandate."

On criteria used, the UCC spokesperson Isaac Kalembe told New Vision that concerned citizen volunteers tip the officials and an advance team is sent to verify the information before the out-door communication systems are confiscated.

"We have our people on grounds that inform us about the people that are having the "bizindaro. They give us information about them before we confiscate them, "he said.

Since the ban on out-door communications systems in February, UCC has implemented the ban but Bizindaro are still in some parts of Kampala city such as Nsambya and Mengo.