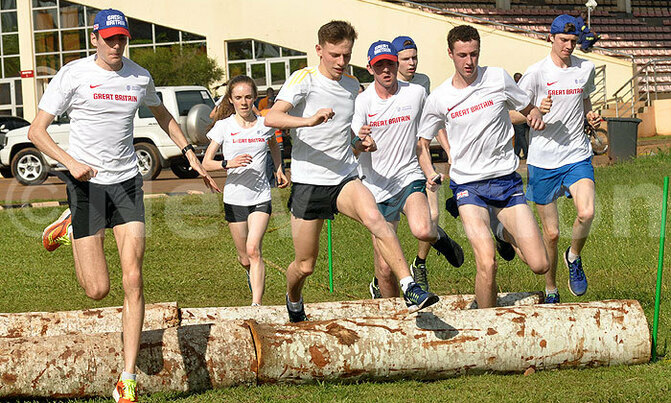 Have the organisers put their promises to action keeping in mind it has been three years since the bid was won?
EVENT: 2017 IAAF World Cross Country Championship

HOST: Kampala, UGANDA

VENUE: Kololo Independence Grounds

DATE: This Sunday (March 26)


On Sunday, the IAAF circuit will be rolling into town; for the first time in the country's history we shall host the IAAF World Cross Country Championships.

The event should be Uganda's biggest athletics showcase although the mood has not yet set in for most locals.

For the organisers this surely should be a bitter pill to swallow, hosting a competition within the city that feels foreign.

Kampala's catapult to the hosting rights was summarised in four points that won the bid. Seeing as that day is upon us, we also have to look further ahead at life after these championships.

Have the organisers put their promises to action keeping in mind it has been three years since the bid was won?

Green environment

According to the head of media, Norman Katende, they are well past their target of planting 2017 trees per year because they have already planted more than 20000.

Closer to the people

IAAF bringing the Cross Country Championships to Uganda, Kampala especially personifies closeness to the people. Whether this transcends into actually bringing athletics to the people is suspect.

That the meet is in Kololo, a suburb commonly known to house Kampala's upper crust, leaves the ordinary street hawking Ugandan by way of location cut out.

Taking athletics to schools

They have encouraged schools to start athletics clubs which has been made possible by training teachers.

The idea to train the teachers is ingenious but there has to be follow up. How many teachers can proudly say my student is representing Uganda at the junior Olympics thanks to the training programme?

Our pure understanding of athletics in schools can be summed up in two words "sports day". This is a day that falls once in three school terms.

Helping people take part in athletics for health purposes

They aim to help people by holding mass runs like the MTN Kampala marathon which is a special initiative.

These mass runs are geared towards encouraging a healthy society, but this is a message that is clearly hardly put out there on the benefits of running when it is not marathon season.

Clearly the local organising committee have made strides but they could have done better.
CLICK HERE for all stories on the upcoming World Cross Country