Annet Kaweesi thanked President Museveni, the Police and Nation at large for standing with her family during the toughest time of her life.
The widow of the slain AIGP Andrew Felix Kaweesi has said she will have no answers to give to her children after their father was brutally killed by unknown gunmen.
Annet was eulogising her husband before his burial on Tuesday afternoon.
Annet Kaweesi thanked President Museveni, the Police and Nation at large for standing with her family financially, emotionally and Spiritually during the toughest time of her life.
"Some of my children are too young and cannot understand what is going on now. I know they will ask questions in the future which i will have no answer to," said Annet Kaweesi. Questions like why other kids have a father, but they do not have one, she added.
Annet Kaweesi described her late husband as a very good father, good man and one who will be irreplaceable.
It was a cold moment at Kitwekyanjovu village in Kyanzanga - Lwengo district as hundreds of mourners attended the burial ceremony.

The last mass was presided over by the Bishop of Masaka Diocese John Baptist Kaggwa. Bishop Kaggwa has described the deceased as a staunch catholic.
Victor Kaweesi and Cleopatra Kaweesi against their late father's casket.

He says his life will remain celebrated in the hearts of the people due to his selfless services and commitment towards the development of the community, church and country at large.

"Last year, at Lusibo Parish Kaweesi, urged the children to love education and the parent to support them to have a brighter future. He was a mobiliser and a family man. We shall remember him for encouraging parents to educate their children. He bought land, built a school and later initiated an NGO "Building tomorrow" to establish schools in the area," he says.

Kaggwa added that Kaweesi was behind the infrastructure development in Lwengo, especially roads and electricity, which the people still cherish.

"The son of the soil has brought developmental projects to transform the area and the people. He also lobbied for piped water and promoted modern farming. Precisely, he was innovative and a role model," he explains.

He further said that Kaweesi loved his job and never turned down any calls. He further adds that he was down to earth and hard working to serve not for the money and ranks.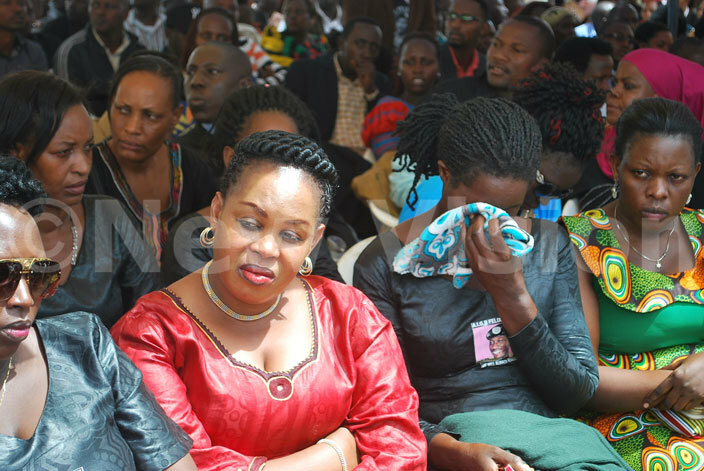 "His death was a loss to the nation and I wondered why the assailants rained bullets in his body in such a brutal manner. I can now believe that what happened to a protected officer can happen to me."

He further cautioned the public to inform authorities in case of threatening information. He said that the people who did it wanted to completely eliminate Kaweesi, leaving many people in pain.

Much as the Church has put much emphasis on grooming children into good citizens, families have neglected their duties hence increasing crimes.

He further condemned envy at work that is more likely to spark conflict and death. "God will penalize the assailants wherever they are," he added.