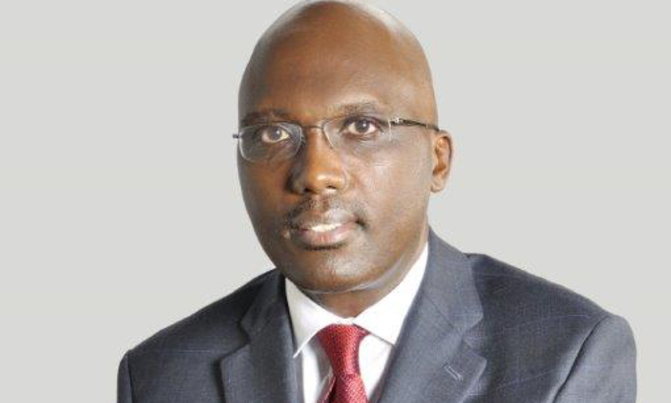 The most common and easily understandable and manageable IP rights in Uganda are copyright, trademarks, geographical indications and designs.
By Bemanya Twebaze

The Uganda Registration Services Bureau (URSB) closed last year's Intellectual Property outreach programme with an awareness seminar in Mbarara.
While IP is general and widely spread out in society, its technicalities make its full exploitation and discovery a challenge in Uganda.
The most common and easily understandable and manageable IP rights in Uganda are copyright, trademarks, geographical indications and designs.
URSB has had to focus its concentration from Kampala by engaging upcountry stakeholders on the aspects of identifying IP, registration, protection and enforcement. We have been to Arua, Mbale, Mbarara on top of other fora where we have engaged stakeholders on the subject.

We do recognise that there is a lot of IP in these regions but ignorance has made it difficult for people to tap into this resource. People generate intellectual property without even knowing! For example, music is becoming one of the fastest growing social activities in Uganda.
When we were in Arua, people easily gave the name of Jackie Chandiru as one of the most talented artists of the younger generation.

Trademarks are spread everywhere because every product, business or a service business has a name to it. In Mbale, different coffee producers have fancy beautiful names they have given their products, while Arua has some of the major transport companies in the country with very distinct names.
None of these products or services is registered as trademarks; this easily opens them to infringement and theft.

It was easy to note that geographical indications are in all four corners of our country. Geographical indications identify what a country can give in terms of agro based products, their uniqueness in the market and their preference to others.
Honey from Arua is considered superior to honey from many other areas. This alone shows you how Arua is a brand and how its honey would have a wider market and attract a premium. The same applies to coffee from Bugisu. The Bugisu brand is so marketable that when you make a Google search for "Bugisu coffee" you are bound to get results as far away as Argentina and India all claiming that their coffee originates from Bugisu highlands.
From Ankole, there are the renowned long horned cattle. These animals are IP for their appearance; they are only famous in Uganda and particularly Ankole.
Their products are equally more desirable than those of other animals within the country. Milk from Ankole is not just competitive; it is general belief among consumers that milk comes from that region of the country.
That shows that Ankole has equally become a brand in cattle and cattle products. If meat was processed and packaged where the animals are, meat from Ankole would attract a higher premium than meat from other regions.
Other regions like the north of Uganda with peanut butter (odi) have mastered the science of grinding it or Buganda famed for its globally renowned backcloth all have a chance to commercially gain from their products.

The above scenario is very possible and we should all work together to achieve it. When people think of IP, they think of high, sophisticated technologies such as automobiles, space crafts or medicines.
If you look at our supermarkets and small retail groceries, you will note that the simplest products and snacks imported into the country are there for Ugandans to buy.
Products such as groundnuts, groundnut paste (odi) cookies, biscuits, popcorn, sweets, honey, fried potatoes are all well pronounced on our shelves. These are products which Ugandans are equally making. However, what makes them durable is partly IP.
The products themselves have been greatly improved and made competitive so that today a Ugandan may be attracted to peanut butter from American garden than that from Lango or Acholi. The packaging of the American product is attractive; the trademark is enticing to the eye.
The country of origin is a power house. All these aspects of IP naturally entice the consumer yet the product result is the same. Foreign products are packaged and sold having intellectual property in mind. Using intellectual property, the manufacturer deliberately moves to seduce the purchaser through packing, colour use, fancy use of name, designs and emphasis on origin.
It is important that we master these skills and take advantage of the IP. URSB will continue its outreach to enable us harness the benefits of IP.
We want to see well packed roasted Ugandan ground nuts than those from South-America. We want to see our sim-sim biscuits from Arua and Northern Uganda filling our supermarket shelves. We want to see our gonja crisps not only sold here but also globally as an original product from Uganda.
It is important that we all work together to support IP because if we do not, we shall continue buying these basic products from 'oversees' simply because they are well packaged and thereby 'donating' jobs to and creating wealth for foreigners. We must do this for our country; it will give us a competitive edge!

The writer is the Registrar General of the URSB