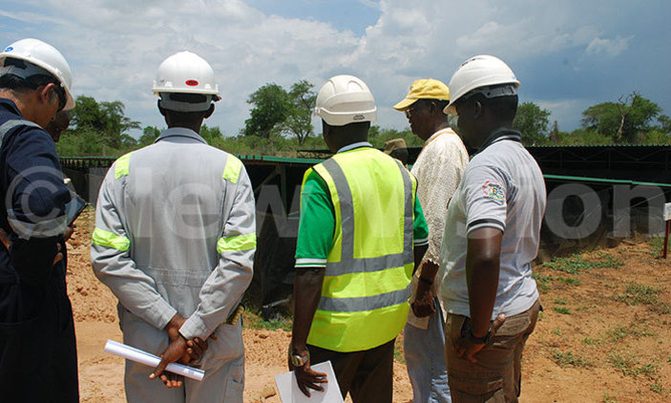 The ambassador made the remarks during a national convention for youth and women leaders on how to promote oil governance and secure livelihood rights.
Norway's Ambassador to Uganda Susan Eckey has urged youth and other Ugandans to note that the oil and gas reserves in the country will not automatically make everyone rich.

The ambassador made the remarks during a national convention for youth and women leaders on how to promote oil governance and secure livelihood rights.

It was organized by the Guild Presidents' Forum on Oil Governance (GPFOG) and Africa Institute for Energy Governance (AFIEGO) at the Grand Imperial Hotel, Kampala over the weekend.

The ambassador's remarks were delivered through Nadia El Ouargui, a senior advisor at the National Committee of the Netherlands of the International Union for Conservation of Nature (IUCN NL).

"We have to manage expectations. Oil alone will not make everyone rich. We have to diversify risks," El Ouargui said.

She emphasized that the youth had a role in enabling accountability of government. "As youth leaders, you have a role to inform communities about oil and its likely impacts both positive and negative. Community engagement helps reduce suspicion".

"Without engagement, the alternative becomes injustice which is nobody's interests. Partnerships between government ministries, oil companies, civil society organisations, media and local communities can prevent risks," El Ouargui noted.

She noted that Norway has been working with government to develop capacity to successfully manage the oil sector and the civil society to hold government accountable.

El Ouargui expressed concerns that oil reserves in Uganda are located in wild life protected areas. She observed that communities in the areas where most of the oil reserves are located are largely farmers.

She called for proper balancing of oil exploitation efforts, the protection of the environment and peoples livelihoods. She urged Ugandans to learn from Norway that has managed its oil reserves well to develop the country.

Wilfred Niwagaba (Ndorwa East) raised concerns about the proposed land amendments to allow government to acquire peoples land before compensations are made.

"We need to raise the awareness of our MPs of the dangers of the proposed amendments and ask them to reject them," Niwagaba said.

He said that in areas where land had been acquired for building Uganda's oil refinery, people who opted for resettlement were given small plots of land not adequate for farming.

Samuel Okulony, the programmes and research coordinator AFIEGO said no country with oil resources had achieved prosperity without citizen participation.

"The youth are unemployed, you search for four to five years before you get jobs, you suffer from health sector that is ailing and your brothers and sisters do not get the best education".

He said the projected $3b annual oil revenues if well used can develop the country. He noted that this could be possible when youth engage with government to ensure that oil revenues are well used.

Okulony gave the example of Ogoniland in Nigeria where oil spills polluted soil and water sources posing cancer risks to communities. He also gave the example of Ghana which borrowed heavily against its oil and its debt burden increased.

Yoram Banyenzaki, the chairperson of GPFOG and 2014/2015 guild president of Makerere University Business School pointed out that GPFOG, a forum of university students' leaders, was established in 2014 with the core objective of equipping youth with the civic competence to promote good governance in Uganda's development sectors particularly the oil sector.

If well used, the oil money could generate jobs for youth, he noted. He said challenges in oil sector included secrecy, failure to execute and implement Environment and Social Impact Assessments, human rights abuses seen by delayed compensations.

He lamented on the failure to adequately prepare for national content which could delay the realization of benefits from oil.

Banyenzaki noted that the youth had to be part of the solution to the problems of using oil for development.