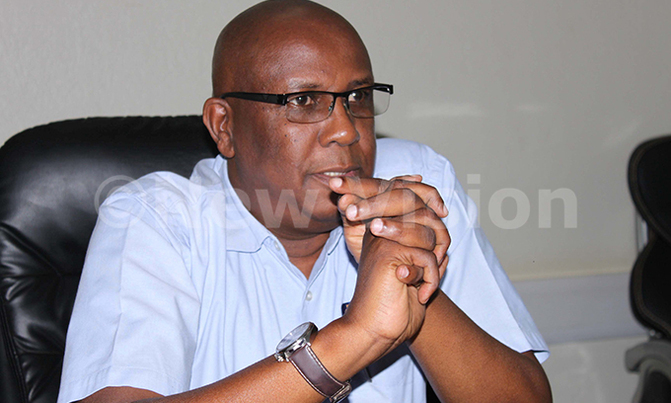 Moses Kamabare, the general manager NMS said due to increased demand of services and Uganda being a land locked country, there has been need for increased storage space at the center.
National Medical Stores (NMS) has received sh70b from the Global Fund to construct a warehouse in Kajjansi, Wakiso district. Construction has commenced and completion is expected by December.

Moses Kamabare, the general manager NMS said due to increased demand of services and Uganda being a land locked country, there has been need for increased storage space at the center.

"NMS requires three times the current storage capacity to be comfortable with the new mandate. We have acquired 10 acres of land for construction of the new warehouse with the help of global fund," Kamabare explained.

Kamabare said that with this move, the medical stores would have enough space to keep enough medicine for the country. He said that the drug stock outs in some health centres in the country are attributed to the small space.

"The new spacious facility would be able to stores more than 30 million tonnes of medicine and it is going be the biggest warehouse in Africa containing two sections. The money was released and we have completed the construction of a perimeter wall awaiting the second phase of putting up the main structure that will house the refrigerators, the parking and distribution section, offices and the main drug stores," he noted.

Kamabare made the revelation during the second quarterly interface with civil society organizations (CSOs) at the medical stores in Entebbe on Friday.

The meeting was organized to highlight the sporadic stock outs of ARVs, TB and Opportunistic infections (OLs) people living with HIVswitched from one line to the other and pill burden for those taking paediatric nevirapine.

The interface also looked at other challenges faced by the national drugs suppliers that included theft, the push and pull system, the storage space and the huge funding gaps. Kamabale revealed that 51% of the drugs are stolen by health workers.

He said that Ugandan salons are awash with medical gloves that have been stolen and they are soon changing them (gloves) from white to blue to reduce theft.

Salome Atim, advocacy officer at National Forum of PLHA Network in Uganda (NAFOPHANU) said the country was able to reduce AIDS related deaths but stock outs have remained at center stage hindering timely access to and utilization of available services. She called for a lasting solution to the stock outs.

Jude Bigirwenkya, advocacy officer at Advocacy for Better Health called for the need to align cycle orders to procurement plans, saying for higher level facilities, the biggest challenge is poor quantification of their needs and non-adherence to procurement plans during ordering.

In response, Kamabare acknowledged continued reports of theft of essential medicines and medical supplies that are meant to be given free to patients in government health facilities.

"NMS is establishing a monitoring and evaluation unit and engaging all stakeholders, to address this challenge," he said. He also noted that prescribing of medicines outside of standard clinical guidelines causing shortages.

"Poly- pharmacy- prescribing a big number of medicines; There is need for the minister of health to have errant health workers charged for disciplinary offences, in situation of non- compliance of the prescription to the clinical guidelines," he said.

Meanwhile, NMS has introduced an NMS Smart Care, a product that enables Public Health Facilities and the general public to give feedback on medicines and medical supplies delivered by NMS in real time.

Kamabale said that prior to the development of NMS Smart Care, Public Health Facilities had to fill up a paper based form and send it by courier to NMS whenever they had any issues with the supplies delivered by NMS.

"During this time, the feedback would take up to three months to get to NMS in some instances. Sometimes the forms would get damaged along the way hence no feedback would reach NMS," he said.

NMS Smart Care offers four channels through which Public Health Facilities are able to send feedback to NMS based on their convenience. They are: NMS Smart App (found in Google Play Store for android devices), Online-htt://Smartcare.nms.go.ug, SMS to 6090 and Live Chat-http://www.nms.go.ug.

He said that people without smartphones or access to internet can access NMS Smart Care by sending an SMS to 6090. If it is an issue to do with orders, go to messages on your phone, type the order number (e.g. 05677) leave space, type your message and send to 6090.

He said one of the immediate benefits of NMS Smart Care has enabled them to greatly improve on the resolution time and effective handling of feedback submitted by Public Health Facilities. Now every feedback is received, logged and assigned to the appropriate officer for action.

"NMS now resolves over 200 complaints per month as compared to 300 complaints that used to be resolved in a whole year. NMS Smart Care also generates statistics and reports that have enabled NMS to greatly improve and strengthen NM' Core Value of Customer Satisfaction," he said.