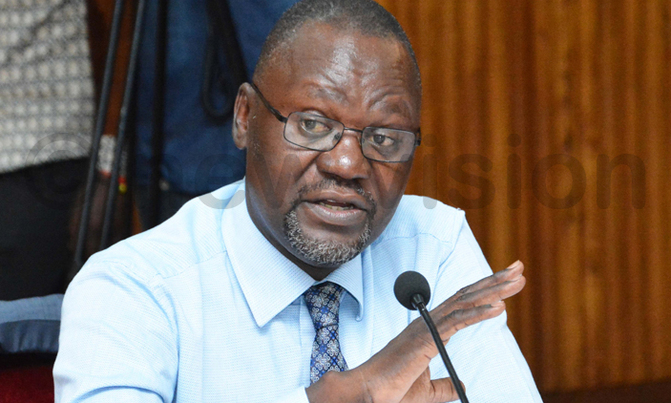 In 2014, the Ministry of Health conducted a nationwide survey to ascertain the Sickle Cell disease burden in Uganda
Lawmakers have taken exception to what they have described as government leaving management of Sickle Cell disease burden to NGOs and donors, saying the executive ought to take a more central role through increased funding and research.
The term sickle cell disease (SCD) describes a group of inherited red blood cell disorders. People with SCD have abnormal haemoglobin, called haemoglobin S or sickle haemoglobin, in their red blood cells. Haemoglobin is a protein in red blood cells that carries oxygen throughout the body.
A person suffering from Sickle Cell disease suffers episodes of sickling, which produce episodes of pain and other symptoms. In between episodes of sickling, people with SCD are normally well.
Being a genetic disease, Sickle Cell is not curable, but preventable though people choosing marriage partners after testing to confirm that they do not carry the Sickle Cell trait.
Reacting to a statement by Minister of Health, Dr. Ruth Aceng, about the state of Sickle Cell disease burden in Uganda, MPs Alex Ruhunda, Godfrey Katusabe, Raphael Magyezi and Abdu Katuntu faulted government on its handling of Sickle Cell disease.
"The ministry of health cannot be left to rely on donors and NGOs in handling Sickle Cell disease in Uganda. It's disheartening for government to leave the health of Ugandans to donors," Ruhunda said.
Aceng had in her statement indicated that the National Sickle Cell reference laboratory was set up with the help of Cincinnati Children's hospital in the US.
The laboratory, according to Aceng, has the capacity to screen 8000 samples a week, but currently running a paltry 2000 because of "challenges at districts."
In 2014, the Ministry of Health conducted a nationwide survey to ascertain the Sickle Cell disease burden in Uganda.
With the survey indicating a high Sickle Cell disease burden - national disease prevalence rate at 0.73% and the trait prevalence at 13%, Ministry of Health sanctioned the Newborn Sickle Cell screening targeting children below the age of two.
However, many of the interventions that ministry of planning intends to roll out are in partnership with private sector, one of them being the kingdom of Buganda which has promised to donate part of the proceeds from the annual Kabaka's run to efforts aimed at combating the disease.
"I believe government should take a central role in the fight against Sickle Cell. For example, more screening machines should be bought for upcountry hospitals," Magyezi said.
Aceng allayed fears of lawmakers on management of the disease, saying outside bone marrow transplant as a form of palliative care, all treatment for Sickle Cell related ailments can be treated in Uganda.
According to Aceng, Eastern, Northern and North Eastern districts have the highest Sickle Cell prevalence rate in Uganda