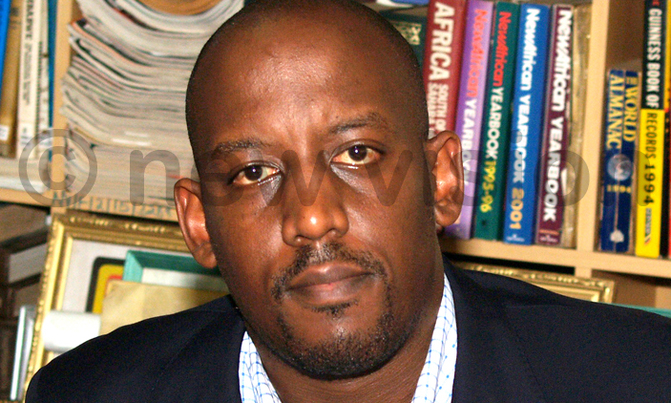 UNCCI is the oldest and largest nation-wide umbrella organisation of the private sector in Uganda
The Uganda Registration Services Bureau (URSB) has requested court to permit it to join as a party in the Uganda National Chamber of Commerce and Industry (UNCCI) leadership battle.
On Monday, URSB filed an application at the civil division of the High Court in Kampala. Through the Attorney General's (AG) chambers, URSB says as statutory authority, it must have input in UNCCI affairs.
URSB wants to join the case where businessmen Peter Jurua of Savuoy Classic Quality Meat Products, Patrick Makweta and proprietor of Good African Coffee Limited Andrew Rugasira, sued UNCCI.
The application is supported by the affidavit of URSB manager business registration Robert Mugabe.
He purports that UNCCI has not submitted a register containing the entity's membership.
"I know there are management issues relating to the membership of UNCCI which are some of the issues for adjudication in the main petition before this court," Mugabe states.
In the main petition, UNCCI was jointly sued with UNCCI officials; president Olive Kigongo, Godfrey Kakooza (general secretary), and Ezra Rubanda (treasurer).
Mugabe explains that as a statutory body, URSB is tasked with ensuring total compliance with the Companies Act 2002.
He says joining the petition will avoid a multiplicity of suits and enable effective and complete settlement of the issues in controversy.
Justice Margaret Oguli-Oumo has been allocated the case file. However, a hearing date for the application is yet to be fixed.
On December 2015, Jurua, Makweta, and Rugasira petitioned court through Arcadia Advocates, accusing the executive of conducting UNCCI business affairs in an illegal manner contrary to the memorandum and articles of association of 2009.
UNCCI was established in 1933, and is the oldest and largest nationwide umbrella organisation of the private sector in Uganda.
The complainants purport the executive conducts UNCCI affairs without the knowledge, participation members, contrary to the principles of good corporate governance.
But in its defence, UNCCI executive says it has discharged its duty in accordance with the law.