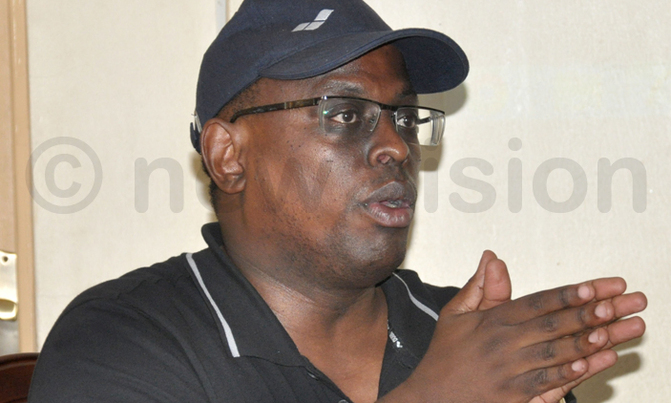 Tefiro Serunjogi has devoted 20 years of his life to swimming
Incumbent Uganda Swimming Federation (USF) president Donald Rukare has welcomed the candidacy of Tefiro Serunjogi who is for the first time in 16 years challenging him for the Uganda Swimming Federation (USF) presidency.
In an exclusive interview with New Vision Rukare said he was looking forward to a good race and insisting that the challenge was good.
"I think competition is good and whatever the outcome we shall accept and move on; the sport is for all of us; we are all in an amateur volunteer set up, so whatever the result we should be able to work together for the advancement of the sport, it also shows that there is now something to fight for, in the past no one was interested," Rukare noted.
Rukare argues that the USF is one of the associations with a vibrant calendar and that what is needed is sustainable government support because all swimming programs need government support through NCS.
"We have tried to build the federation from minimal support from different people and stakeholders and we now have close to 100 trained coaches, over 800 swimmers, we have about 20 clubs and the number of swimming schools has increased," Rukare said.
"But the bottom line is to have a vibrant school and club system. Uganda has come from a low level and is now beating regional swimmers because there has been a deliberate plan to train coaches," Rukare stated.
But his opponent Tefiro Serunjogi says there is need to set up systems instead of things 'rotating around different personalities' like it is now.
"When there are systems things run, grow and happen. We want to grow the sport across the country spread to new areas and work closely with more stakeholders (parents) and attract more," Serunjogi said
He also avers that there is need to develop a serious and continuous data base capturing swimmers performances that can be relied on to select swimmers for international events.
"It is time for innovation because hand-outs cripple people. We need to do things right and interest stakeholders who want to associate with success and invest in us," Serunjogi said.
"We are promising and offering a 'stable taxi' with a driver who is certified, competent that will attract stakeholders to invest in the sport. If you have a clean, stable and well driven federation you will attract different stakeholders on board," Serunjogi argues.