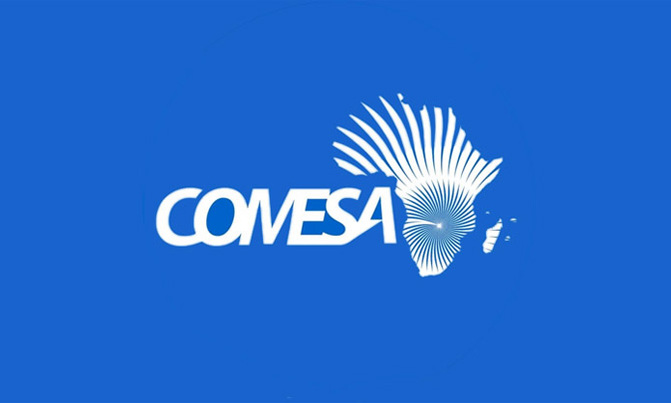 The launch of COMESA virtual university was approved in October 2016 during the 19th Heads of State Summit held in Madagascar.
The pioneer students of the COMESA Virtual University of Regional Integration are set for admission in September 2017. The students will be admitted for a Masters of Regional Integration (MRI) at the Kenyatta University of Kenya which is the host institution of the programme.

The launch of COMESA virtual university was approved in October 2016 during the 19th Heads of State Summit held in Madagascar. It is envisaged to be a specialist graduate institution for interdisciplinary research and training in regional integration conducted on a digital platform.

Today, in Lusaka, Zambia, 20 experts drawn from the academia began a five day review of 29 learning modules that have been developed for the programme. The modules include 10 core units and 19 electives.

The review workshop is organized by COMESA with support from the Africa Capacity Building Foundation (ACBF).

Prof. Nelson Wawire of Kenyatta University informed the meeting that a syllabus has already been developed by 22 universities in COMESA, which are collaborating in the programme, and was only awaiting approval, by his University Senate.

The launch of the Virtual University was inspired by the need to hasten the slow pace of regional integration in the COMESA region, and in the rest of the Continent. This is in addition to the evident inability of states to implement the numerous protocols, decisions and Acts due to the apparent lack of institutional and human capital and related support mechanisms.

The COMESA Director of Trade and Custom Dr Francis Mangeni said the review of the modules is the last preparatory step before the commencement of the programme.

"This region will not be the same again as we shall now have a special cadre of professionals specially trained on regional integration to move forward the integration agenda," Dr Mangeni said.

He added that the MRI was a professional course designed for officials in government, private sector and the academia dealing with trade, integration and cooperation issues.

Speaking at the same forum the Manager, Operations, Eastern and Southern Africa Department (ACBF) Dr. Roger Atindehou described the initiative as innovative and timely for the COMESA and the African continent "which the ACBF is proud to be involved in."

Participating Universities are; Cairo University, Catholic University of Eastern Africa, (Kenya), Centre for Studies and Research of Djibouti, College of Business and Economics, (Eritrea), Institut Supérieur de Gestion des Entreprises (ISGE) (Burundi), International University of Seychelles, Kenyatta University, Kyambogo University, (Uganda) Maasai Mara University, (Kenya), Makerere University, (Uganda) and Open University of Mauritius.

Others are University of Technology, (Mauritius), Uganda Martyrs University Nkozi, University of Antananarivo, University of Burundi, University of Kinshasa, University of Malawi, University of Mauritius, University of Nairobi, University of Swaziland, University of Zambia and University of Zimbabwe.

These universities participated in developing the program structure and selected Kenyatta University to host the virtual platform.