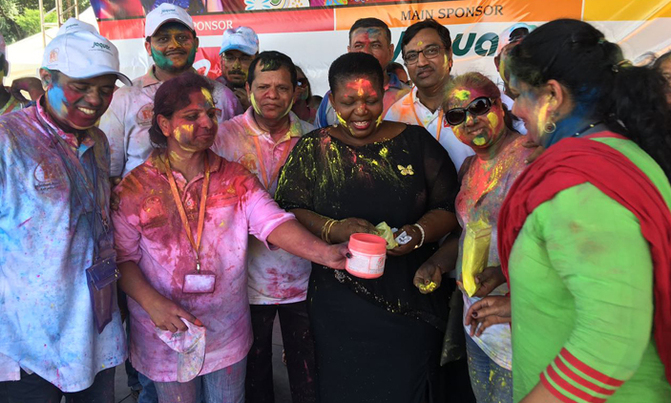 Invest more in Uganda, Lumumba urges Indians
National Resistance Movement (NRM) secretary general, Justine Kasule Lumumba, has urged Indians to take advantage of the prevailing peace and the political stability in Uganda to establish more investments in the country.
Lumumba, who over the weekend, presided over the annual 'Holi' celebrations organised by the Rajasthan Association in conjunction with the Indian Association in Uganda, at Kamwokya, said: "As government we have done our part by providing a conducive atmosphere for peace and provided the infrastructure which u must expedite for more investments in all sectors".
She also commended the Indian community in Uganda for providing employment opportunities to Ugandans, which she said, accrues from the vast investments they have undertaken in the country.
Lumumba said the Holi celebrations didn't only demonstrate the rich culture and religion of India but also shows the true meaning of unity in diversity among the Indian community.
Holi is commonly termed as 'Phagwah' in the Caribbean regions and India. It helps to unite people by bringing the society together and strengthening the secular fabrics of a community.
Members here paint each other with different colours as a sign of love and unity.
The function was also attended the Indian High Commissioner to Uganda, Shri Ravi Shankar.