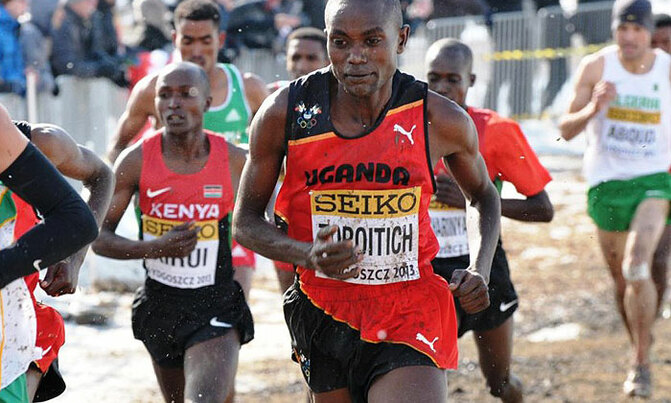 Timothy Toroitich has also been to two Olympic and World Championship editions.
He is undoubtedly one of the most experienced athletes on Uganda's team. The forthcoming World Cross Country Championships will be his fourth.

Timothy Toroitich has also been to two Olympic and World Championship editions. This is all on top of the Commonwealth Games and a series of other competitions.

But despite such vast exposure, the closest Toroitich has come to a medal on the big stage has been fifth position at the 2013 world cross country.

He was on the strength of that performance ranked amongst the favourites in the next world meet in Guiyang, China. But to everyone's surprise finished 27th.

A number of things seem to have gone wrong in Team Uganda that time. Amongst these was the last minute absconding of the team's most senior member Moses Kipsiro.

A tiring journey to China coupled with an unfriendly diet also did not help matters. But with the world meet now at home, Toroitich, like most members of the Uganda team, believes he can produce his best.

"With the advantage of home support, I hope to do much better," he says without committing himself on whether he will get a medal.

The Ugandan athletes also had the benefit of trying out the Kololo course well before the rest of the field. This was at the national championships. You take him very seriously when you look at his recent cross country record.

He began the season in November with a second place fi nish in the Atapuerca cross country, Spain.

He then won both the Sorio Cross and Alcobendas races also in Spain. Toroitich thereafter finished fourth in the national cross country.

He will together with Stephen Kiprotich provide crucial experience to what is largely a young Ugandan team.

"Such athletes play a critical role in guiding the youngsters. This is very important especially now that there is pressure of winning medals," explained coach Benjamin Longiros.