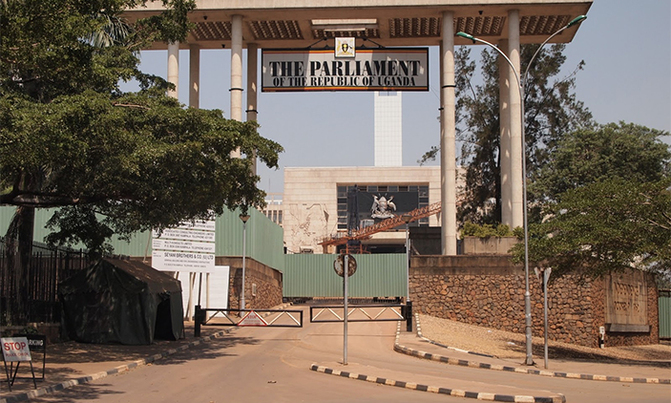 As in previous years, the report hammers home the point that women's political empowerment cannot be taken for granted.
More ambitious measures and stronger political commitment are needed to enhance women's representation in parliament and keep pace with the significant progress achieved worldwide over the last decade, the Inter-Parliamentary Union (IPU) has said.

IPU's "Women in Parliament in 2016: The year in review" released ahead of International Women's Day on 8 March calls for renewed momentum to ensure women's voices everywhere are included in decision-making processes.

As in previous years, the report hammers home the point that women's political empowerment cannot be taken for granted.

The worldwide average of women in national parliaments increased from 22.6 per cent in 2015 to 23.3 per cent by the end of 2016, a press release dated March 7, 2017 said adding that 10 years ago, women held 16.8 per cent of parliamentary seats in the world - a 6.5 percentage point gain over the last decade.

"However, the rate of progress has stabilized in recent years, underlining the need for relentless efforts in order to achieve gender balance in politics."

As of December 2016, women accounted for at least 30 per cent of the seats in 68 chambers (25% of chambers) and less than 10 per cent in 44 chambers (16%). Still today, there are no women at all in five chambers.

"We must seize the opportunity to build on the successes of recent years because hard-won progress can often be fragile and readily lost, particularly at a time when engaging in politics has become even more challenging," IPU Secretary General Martin Chungong said.

He noted that parliaments are crucial to ensuring women are among the world's most high-profile leaders and to strengthening the policies and legislation needed to meet the goal of gender equality and women's full and equal participation at all levels by 2030.

The slight increase in the number of women MPs contrasts with the higher rate of progress for women Speakers of Parliament, which has reached an all-time high, with 53 women heading a parliamentary chamber (out of the 273 posts globally).
Women hold now 19.1 per cent of all presiding officer posts in the world, an almost three-per-cent point increase since 2015.

Nine new women Speakers were elected or appointed in 2016. The new Speakers of the Parliaments of the Syrian Arab Republic and Viet Nam made history last year, becoming the first women to be elected to that position in their respective countries.

The Inter-Parliamentary Union (IPU) is the global organization of national parliaments. It works to safeguard peace and drives positive democratic change through political dialogue and concrete action.