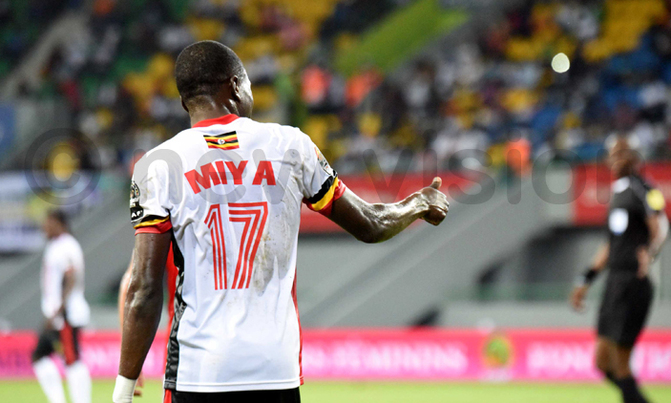 National broadcaster UBC failed to raise sh411m to broadcast the matches
Many Ugandans will remember Gabon 2017 as a bittersweet footballing tournament.
On the sweet side, the Cranes managed a rare appearance at the AFCON finals. However, on the bitter end, the tournament was not shown by the national broadcaster, UBC due to the obscene $113,500 (about sh411m) required to secure broadcasting rights.
Uganda was not the only affected country. The Confédération Africaine de Football (CAF) has now come under investigation for a dubious deal after it awarded marketing and media rights of football tournaments in Uganda and 18 other countries to Lagardere Sports S.A.S.
The Common Market for Eastern and Southern Africa (COMESA) Competition Commission (CCC) which is carrying out the probe, points out in a statement that the deal contains potential violation of CAF regulations in relation to the commercialization of media and marketing rights for African football tournaments.
It is also alleged that the current agreements between CAF and Lagardere contain provisions which violate the COMESA Competition Regulations.
"The aim of the Commission's investigation is to ensure that competition in the commercialisation and award of media and marketing rights for African Football tournaments is not undermined as a result of anti-competitive practices from market operators and that football fans can benefit from better and more coverage of the games and affordable viewing options," Meti Disasa, the CCC registrar said in a statement.
Allegedly, CAF engaged in several malpractices such as awarding the media and marketing rights as a bundled package, excessive duration of the exclusive contracts and not subjecting the award of the same to a transparent and object process.
The complainants further alleged that the sale of the media and marketing rights as a bundle prevents the participation of more companies. They stated that bundling of the rights makes bidding too expensive and hence participation in the process only remains to big companies with huge financial resources.
Currently CAF has exclusive rights to organize 11 championships and all the 19 member states of COMESA are members of CAF.
Lagardère Sports S.A.S is a sport marketing agency of the Lagardère Group, based in Paris, France.