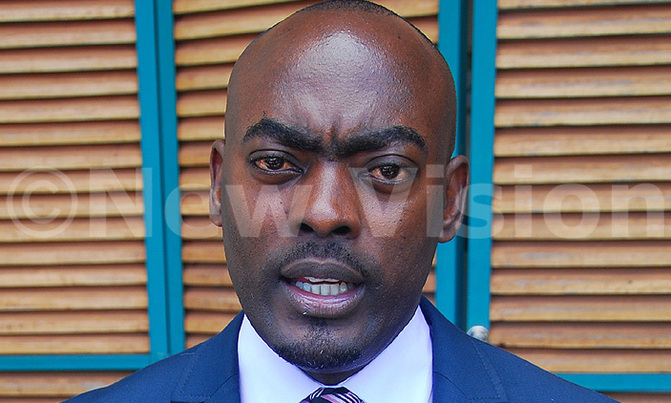 "FDC are brave gamblers but until they abandon that political framework, they are still far from tasting victory," Mbidde said.
Democratic Party's (DP) strongman, Mukasa Mbidde who won a second term to represent Uganda in the East African Legislative Assembly (EALA) on Tuesday has blamed the Forum for Democratic Change (FDC) leadership for causing its own defeat in the elections.
Mbidde told New Vision in an exclusive interview that as the main Opposition political party in Parliament, FDC had all the powers to rally other Opposition political parties to secure at least one seat in EALA but failed.

"Instead, FDC fronted two candidates without considering others in the Opposition and worst of all, each candidate belonged to a deferent camp within the party.
In the EALA elections on Tuesday held at the National Parliament, NRM took six slots out of the nine while Uganda People's Congress (UPC), the Democratic Party (DP) and independents won one slot each.
Meanwhile, FDC, which is the main opposition political party in the country, did not win any sit.


Prior to the elections, Mbidde appeared at National Resistance Movement (NRM) anniversary celebrations in Masindi district on January 26, sparking off speculations that he had been courting NRM for support.


Mbidde and the DP party President, Norbert Moa have been accused of selling their party to NRM which is said to have given Mbidde an automatic victory in EALA elections.
But Mbidde told New Vision that his recent victory in EALA elections is an opinion poll on his earlier good services for the country. "The MPs who elected me are intellectuals who can read and write and their choice in me gives me courage," he said.
Mbidde advised FDC leaders to seat down next time and strategize for the EALA elections by dialoguing with others in the Opposition if they are to taste victory. "FDC are brave gamblers but until they abandon that political framework, they are still far from tasting victory," he said.
This is the second consecutive time FDC is failing to secure a seat in EALA after being outsmarted by the ruling NRM party.
But at a meeting held at the party headquarters on Wednesday, FDC vowed to walk alone like a lone wolf in the next major political events, accusing DP and UPC of having been compromised by the NRM money.