The advent of a new outlook of social investment
The Ugandan government has taken a "step in the right direction" by revamping copper mining operations at the old Kilembe Copper Mine Project in Kasese District to catalyze industrial development and economic growth.
Copper is more than just a mined metal. The copper industry is a major contributor to the global economy. It is a provider of jobs and a promoter of a higher standard of living. Copper is the world's third-most used metal (following iron and aluminum) because of its versatility and conductivity. One tone of copper brings functionality in 40 cars, powers 60,000 mobile phones, enables operations in 400 computers, and distributes electricity to 30 homes.
Copper spurs employment in local and regional economies for a range of jobs, from plumbers and electricians to automotive workers and electronic equipment manufacturers. Copper is also frequently used in the chemical and food industries because of its high resistance tocorrosion. There is increasing interest in copperbuilding construction as a material for installation, wall lining, and roofing. Hydraulic engineers use copper sheets for tightening on dams, sluices (floodgates), and bridges.These "downstream" sectors employ an enormous number of people and represent a larger part of the local, regional, and world economies. The local manufactures largely use coppers primarily to make round wiles or road bare or insulated generation, transmission or conduction; various sorts of cables are produced at Lugazi for special applications.
Current Investment
Since the 1980s, when political upheaval and a drastic fall of global prices masterminded the end of mining activity in Kasese, Kilembe mines, which was established and incorporated in Uganda as a mining company in 1950, has been under care and maintenance works.However, in 2014, Tibet Hima Mining Company Ltd (THMCOL) took over the operations at the old Kilembe Mine Project and intends to revive the operations at the Mine Site using underground mining methods to exploit the rock that hosts copper mineralization at an investment cost estimated at US$175 million.
THMCOL holds of a valid Special Mining Lease (SML) No. 2151 valid up to 1st January. 2031 and renewable for a further 15years or life of the ore body, whichever is shorter. SML No. 2151 is held by THMCOL under a Concession Agreement (C.A) between Governmentof Uganda, Kilembe Mines Limited and THMCOL to revamp copper mining at Kilembe and use best efforts to establish a copper smeltingplant to process 99.9% copper in Kasese District over the life of the project.
With a lifespan of over 15 years, the project is expected to be extended through further exploration.The company holds Exploration Licenses EL1212 and EL1248and has embarked on re-opening mountain roads and widening them to allow for passage of heavy duty diamond drilling equipment. This has prompted the company to seek for the cooperation of and permission from Uganda Wildlife Authority (UWA) for these activities to be carried out in protected areas. Currently, ongoing exploration operations, have partially indicated Probable and Proven ore reserves of the Kilembe Mine project to be 8.1225million tons, with 1.71%Cu and 138,900 tons of Copper metal, as well as 0.18%Cobalt and 14,600 tons of Cobalt metal within the 8.4km2 proved areas of the mining lease in bronze areas excluding the exploration areas which have more resources.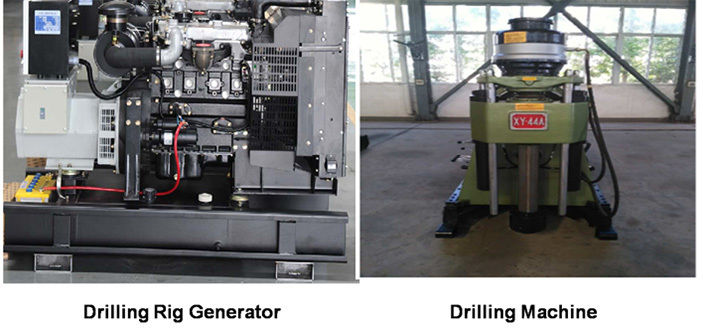 Project Finance - Capital Allocation
The cost of copper production is characterized by high capital investment in mining projects and in smelters and refineries. Mining projects are financed by large consortiums and banks. THMCOL has identified project financing options in excess of the forecast Capex, having already invested about US$50 million to date. However, these financing options are subject to the assurance of governments support and commitments throughout the value chain. That is why, in its present predicament, THMCOL, lacks the big advantage that a company in production has that is access to cash flows, which is of massive importance when it comes to raising finance. Cash generating operations provide greater comfort to lenders, demonstrate a track record and provide security; but most importantly for management, provide access to a greater pool of financing options.
The Chairman, Mr. Li Weiguo said, "arguably going it alone is not always the right answer. The first step would be to cautiously permit THMCOL to export concentrate samples under pre-defined conditions to facilitate the smelter process. The Government may in its sole discretion, consider various incentive mechanisms, including fiscal relief to bring the Smelter Project to fruition. "
Sample Analysis
THMCOL has requested the Government to allow it to ship albeit in a receding balance/tonnage, at least 30,000 - 40,000 tonnes of copper concentrate (25%-30% Cu), inevitably produced during the pre-production or mine re-development (phase one) operations to inform the design and manufacture of the smelter and refining facilities for subsequent installation at the revamped Kilembe copper mine in Kasese district. The downside is that the concentrate produced during the redevelopment phase has been stockpiled and is wasting away.
Comparative Analysis
At full capacity, THMCOL expects to produce 120,000 tonnes of Copper Concentrate annually, which will be smelted to 30,000 tpa blister copper. Information available indicates that, there is currently no commercial-scale proven technology, which is suitable for small scale Copper Concentrate smelting of less than 100,000 tonnes per year, but this matter continues to be investigated by the company and constitutes the basis of its request for export of bulk samples.
Viability of the Smelter Project - Impact of the mineral export ban
Uganda imposed a moratorium on the export of unprocessed iron ore in 2013 and a ban on all exports of raw, unprocessed ores in February 2014 as it sought to build a processing industry and prevent its mineral wealth from disappearing overseas. However, during the fourth edition of the Presidential Investors Round Table (PIRT IV) the President announced the lifting of the ban but maintained that exports of unprocessed copper and iron ore would still not be allowed. The rules as they stand now potentially curb development of the Kilembe underground copper mine and the whole copper value chain as originally intended, where THMCOL has spent at leastUS$50 million.
Progress building plants has been slow because of problems with investment, power supplies and falling prices for metals. The management of THMCOL asserts that it is imperative for the government to expedite a revision to this law/decree to allow semi-processed exports of copper or other minerals as long as THMCOL or other miners are constructing smelters.
Kilembe the future artistic outlook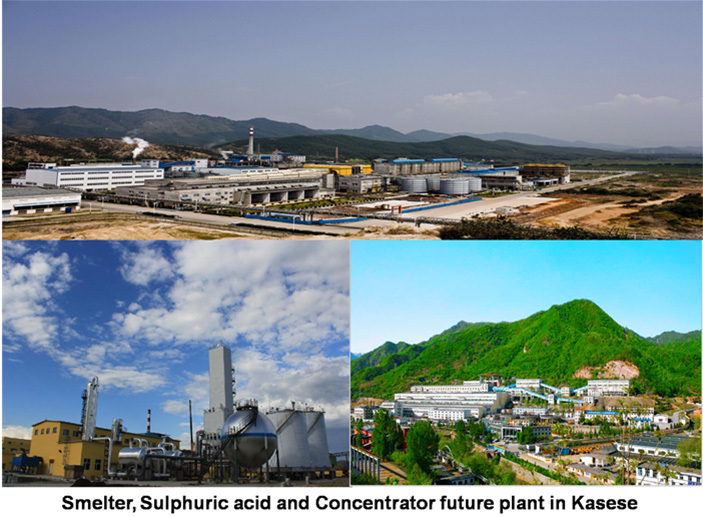 The director of THMCOL, Mr. Bi Lei reiterated, "If that's not resolved, that will have a significant impact on us in terms of our employment here, our investments that we're making. We are arranging project financing we'll bring in partners. The world will have a new smelter established in Uganda and we'll do that. But we can't start spending money on it until we solidify the contracts with the ECP service provider who will be responsible for all the activities from smelter design, procurement, construction, to commissioning and handover of the project to THMCOL."

Project Status
Current planning includes phase one, which will consist of site preparations and pre-production while phase two will involve mine production estimated in year 1-15, probably extending the project life to at least 40 years. Under phase three, the project will involve future expansion and phase four will comprise decommissioning and closure.
The ongoing implementation of phase one is being undertaken concurrently with the update of the feasibility studies. The Smelter and any such other facilities shall be deemed additional Mining Plant to be incorporated in an amended Feasibility Report for the mining project.


Core activities include: upgrades of existing operating facilities; underground mine dewatering; underground mine raw water supply; the design of the underground materials handling systems and the processing plant, detailed design, procurement, construction management, for the surface and underground infrastructure, including, earthworks for roads, parking areas, and water pipeline routes; site buildings; pump stations and water pipelines. Upgrades of existing operating facilities; include Completion and testing of the rehabilitated Mill/Concentrator Plant; installation of a high capacity ball mill, a classifier, a complete Floatation unit for copper and Cobalt which can now process 25-30% copper concentrate and Pyrite concentrate at 3% as opposed to 1.4% previously produced at Kilembe Mines.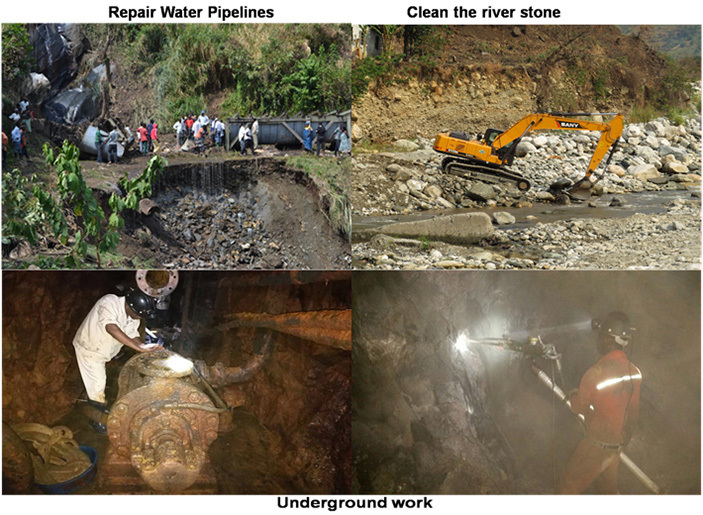 The expansion of the low-grade concentrator required construction and commissioning activities to be performed in and around existing operating plant with minimal lay down areas and extensive interfaces with plant operations. Pre-assembly of equipment to a maximum extent possible was essential to minimize congestion and impacts to the operating plant.
THMCOL's on site operation organization currently consists of a total Workforce of 436. Of these 382 are Ugandans, 1 is Burundian and 53 are Chinese who come in and out on assignment basis. THMCOL plans to raise the employee numbers progressively to 6000 when the smelter begins to work. Except for the employment, revival of the mines comes with several other benefits. THMCOL has been undertaking activities to improve the management of environment, quality, health& safety.
Energy requirements
The capital investment for a green-fields smelter is in the region of 2500 - 3000 USD$/tonnes of design copper production. Operational costs are high due to energy consumption, which is the most important factor. For primary copper production the overall energy consumption per ton of copper is about 45 Giga Joules (GJ), about half of which is consumed in mining and beneficiation and the rest in smelting and electro-refining. For secondary copper, coming for example from copper scrap smelting and refining, the overall energy consumption is only 20 Giga Joules/ tonne( GJ/t). THMCOL in its feasibility studies envisions to consume 600kWh/tonnes of anode copper. According to preliminary analysis, the final plant design will take into account refining of the Blister copper. The cobalt recovery is 65% the nickel recovery is ignored. Mobuku I Hydro Power Project (HPP) may be in phase to provide the requisite smelter energy. However, when the smelting plant, sulfuric acid plant, concentrating mill plant, mining operations are all running at full capacity then Mobuku I HPP cannot provide the requisite smelter energy. Tibet will need at least 60MW through its expected Life of Mine.
Social License to Operate
THMCOL is continuously engaging in community activities and provision of services as part of its Corporate Social Responsibility (CSR). THMCOL is supplying free electricity and water to Kilembe Mines Hospital, Schools, De-silting River Nyamwamba and clearing the river banks, opening access roads in the mountains, etc. Encumbrances however to the level of acceptance or approval by the local communities and stakeholders of THMCOL and its operations are largely a result of encroachment Kilembe Mines Leased land by the local population as a result of population increase and this has almost doubled the cost of compensation during exploration and has hindered exploration works in some remote areas; Lack of skilled mining Industry labor force. The skilled labor force that used to be at KML is either too old, left or have with time died.