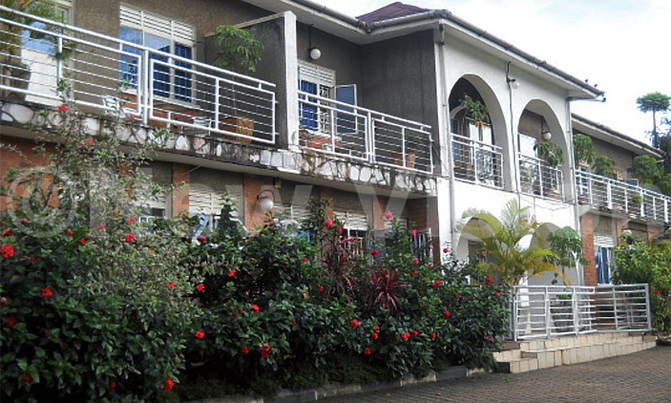 "My wife can rent out some rooms. She can survive when I am gone."
Boney Katatumba's residence on Diplomate Road, Diplomate Zone in Muyenga defines class. The Honorary Consul of Pakistan lives in a huge double storeyed detached house built on more than an acre of land, which makes it look like an apartment block.
Just like his neighbours, his house is big, with a large compound. The roofing of all the houses in the area is in disparate tiles. One would think it's a rule that roofing here has to be tiles only.
The house is built on land he bought in 1986 at sh160m and it took him five years to complete construction. From a three-bedroom bungalow he found on the land he constructed a big mansion of more than 20 rooms.
Using resources from his businesses, including a dairy farm, banana plantation and a hotel, he built the house in phases, occupying it after finishing a few rooms. "I preferred to stay in the house as I renovated," he says. "You do not have pressure looking for loans."
However, he acknowledges that his plan is to rent out some of the rooms. Even now, some rooms get used by visitors. "I get visitors and the stay here," he explains. "I even get visitors from as far as Pakistan."
"I am a person interested in making money; the house has eight separate entrances," he explains.
"My wife can rent out some rooms. She can survive when I am gone."

Some doors are sliding casements, while others are metal casements.
The windows are glazed metal casements with burglar-proof. The floor has ceramic tiles, while the roof is resincot tiled.
There is tarmac from the entrance to the parking shed. The house has a big garden with several flower species. There are also garden chairs with a table.
He describes the process of building as daunting. He praises his wife for being a good manager, having managed much of the construction works. As a property developer, he warns builders to look out for and avoid fake cement.

Adapted from Saturday Vision's Homes and Construction pull-out of November 19, 2011