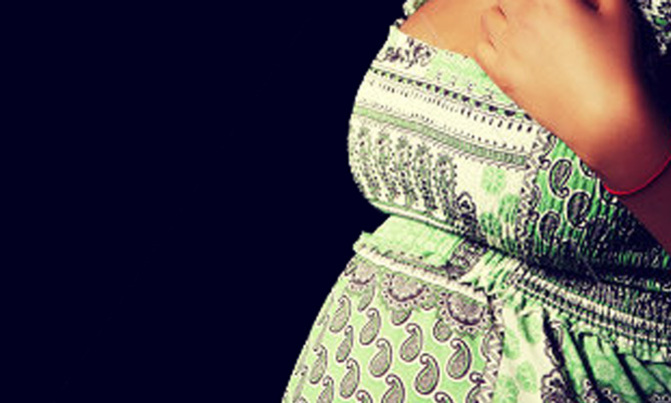 Karamoja stood out as the region with the lowest number at 61 per 1000 women in 2013, a new study revealed.
As most of the country registered numbers of unintended pregnancies as high as 150 per 1000 women, Karamoja stood out as the region with the lowest number at 61 per 1000 women in 2013, a new study revealed.

The study titled 'Incidence of Induced Abortion in Uganda, 2013' by the Guttmacher Institute and Makerere University School of Public of Health shows a national unintended pregnancy rate at 149 per 1000 women aged 15-49 years. The West Nile, Eastern, East Central and Northern regions exhibited the highest rates of between 164 and 198 per 1000 women.

Unintended pregnancies often times as explained by maternal health experts result from unmet need for contraception, contraceptive failure, unwanted sex, unequal power relations between men and women among others.

Pregnancy as explained by the chairperson of Kabong district (one of the seven districts of Karamoja), Mark Abuk, is reserved for marriage. And in marriage there is nothing like unintended pregnancy.

The traditional values he says are still strongly upheld in the community and families endeavor to see that their girls are married off as virgins.

Additionally, the Woman Member of Parliament for Nakapiripiriti, Davinia Anyakun, emphasizes that in her community, it is unheard of for a girl to abort. According to the study, most of the unintended pregnancies ended up in abortions.

"Even if you get pregnant a few months after having a child, you are expected to bring the pregnancy to full term. There is no problem with it," she explains.

Any pregnancy before marriage according to the Karamojong leaders attracts a penalty of three cows and 10 goats regardless of whether you are going to marry the girl or not.

Dr Placid Mihayo from the Reproductive Health department at the Health Ministry explains that much as there is a downside to some cultural beliefs and perceptions, there is still a lot of good that can be harnessed.

"In conservative communities, a girl doesn't just get pregnant. If it is found out that a girl aborted for example, it would be hard for her to get a marriage partner," he says.

He argues that for most people in Karamoja and many other such communities, the role of a woman is to bear children. So it's highly unlikely that when asked if the pregnancy was unintended or not, they will choose the later. Regardless of when and how one conceives, they have to bring it to term with no second thoughts.

"Contraceptive absorption is still very low in Karamoja due to cultural perceptions. So, the unintended pregnancies may not necessarily be attributed to this," he says.

According to the report there was an estimated 2,319,043 pregnancies to women aged 15-49 in Uganda in 2013, with an overall pregnancy rate of 288 pregnancies per 1,000 women.

The same study showed an increase in the number of induced abortions by 7%, from 293,804 in 2003 to 314,304 in 2013 with Kampala having the highest percentage. But as Mihayo explains, this could be attributed to the fact that some people because of the stigma that usually come with abortion, they choose to do it in Kampala than their local communities.

Abortion is a criminal offence according to the Penal Code (1950). The law provides only one condition under which procurement of abortion is allowed and this is when the procedure to meant to save a woman's life.