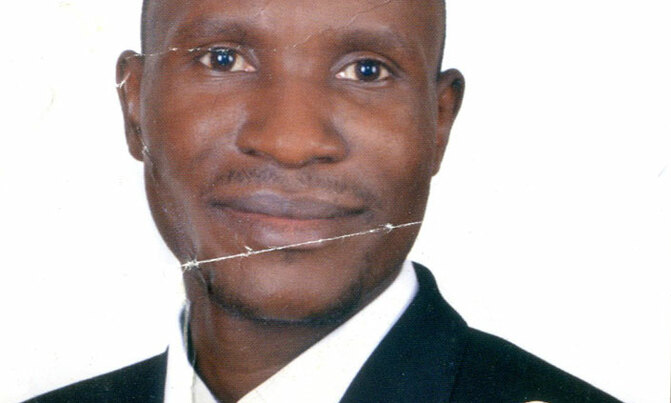 As the elections EALA draw near, the candidates are spending most of the time at Parliament trying to solicit their support.
Alice Drito
She comes from Arua in West Nile sub-region.
Education background
She holds master's degree in gender studies from Makerere University (2004), bachelor's degree in mass communication, Makerere University (1998), diploma in journalism at Uganda Management Institute (1984), East African ordinary and advanced certificate of education at Mvara Senior Secondary School.
What she intends to do?
Drito says she will advocate for political integration by continuous senstisation of fellow legislators in the East African Parliament about its benefits such as creation of sense of belonging and spirit of brotherhood.
"Some countries fear that in case they push for regional integration, they lose their sovereignty, which is not true," she says.
Drito also notes that she will continuously build trust and confidence among the EAC partner member states. She says she wants to see a politically united East Africa.
She also says the bills passed by EALA always take long to be assented on by the heads of member states, which she argues that it's wastage of time and tax payers' money.
"If we are talking of good governance, I want to see some of democratic deficiencies in the member states curbed down," she says.
Work experiences
Drito says she has proven record of leadership skills, team spirit and result oriented worker from a background when she was the commissioner at national commission of Africa peer review mechanism (2006-2011), an organisation that advocates for good governance program for African countries and assesses democratic, socio and economic development.
"It's from this accumulated experience that will form my business in the East Africa Legislative assembly," she says.
Robert Tumusiime Araali
Araari was born 32 years ago in Butiti village, Kayihura Parish Kyenjojo district.
Education
Completed primary school at St. Mary's Boarding School in Kyenjojo in 1999, completed Ordinary Level at Hill Side High School in 2003 (Fort Portal) then Advanced Level at Light College (2005).
He completed bachelor's degree in Business Administration at Ndejje University (2009), studied law at Islamic University in Uganda (2016).
What he does up-to-date
Araali works with Nakaga and Co. Advocates based in Kampala.
He says he will transform East Africa into a digital region. He says he will ensure that all Ugandans get to know and benefit more from the EAC integration as well as removing tax barriers from the imported goods in partner states.
Prince Ibanda Twaha
He was born on October 25, 1983 in Bubanda Village, Kitayunjwa sub-county in Kamuli district.
Twaha completed primary school at Katwe Primary School, Kampala in 1996, and then O' level at St. John Bosco Kamuli in 2000. He completed Advanced Level at Kampala Secondary School.
In 2006, he completed diploma in hotel management and he is currently pursuing bachelor's degree in international relations and diplomatic studies at Victoria University Kampala.
Work experience
Twaha is works as a media assistant to the Speaker of Parliament, Rebecca Kadaga. He also worked at the NRM secretariat.
What he intends to do
He says political integration is still lacking and member states have not embraced the idea of single currency and once he is elected, he will work hard to emphasize political integration.
"Uganda needs focused, energetic leaders to transform it," says Twaha.
Janet Kenyangi Kikwaya (Independent)
At 24, she is the youngest in the race
Q: What motivated you to contest for the EALA seat?
I have always been involved right from primary three at Margaret Preparatory School up to Senior Six at Kyeizooba Girls Secondary School. I look at politics as way of serving people.
Q: What do think has been lacking in EALA and which value would you intend to add there?
EALA has signed a lot of protocols on peace and security, integration, non-tariff barriers; however, most of the protocols signed are not implemented. I will make sure that all the protocols and policies signed are implemented as well as deepening integration among East African countries through introduction of one identification card, strengthening northern corridor among others.
Q: Why should the MPs entrust such a young girl like you with such a huge responsibility?
I am 80% sure that I will win because I have the potential to address most of the issues facing our country in the East African Parliament. I have also spoken to most of the MPs and they pledged me support.
Q: Who is your biggest challenger in the race?
A: I do not underestimate anybody in politics. Some of them have been there, but I believe that I have the capacity to favourably compete with them.
Q: What is your way forward after the election?
A: If I win, I will go an effectively represent the people who will have elected me, for example I will make sure that I popularize East African Community, it has been there for decades but many people especially in rural areas are unaware of it. If I lose I will try again in years to come. I am still young and I am sure that I have capacity to serve. I believe that those who will have won will also serve people in different ways.
Hassan S. Muyanja (Independent)
He was born on May 1, 1984 in Kyabakuza sub-county; Lwengo district. He studied at Kabaseegu Primary School, completed Senior Four at BK Memorial Secondary (2001) and later completed Senior Six at Crane High School in 2003. He then went to Makerere University and graduated in 2007 with Bachelors of Education.
Muyanja is married with children.
Muyanja worked at Lweza Clays, was the chairman of Bukoto West Students' Association at Makerere University and worked at Agatres U-Limited.
He says he will advocate for a policy that allows free movement of goods throughout the East African Community partner states. He says he will also advocate for one language (Kiswahili) that he thinks should be used as medium of communication in East Africa.
"Being from business back ground, I know how language is very critical in business transaction."
Muyanja says there are loopholes in the East African Community. For instance, the protocols signed are not implemented. He pointed out at the 2004 protocol of common market that intended to allow free movement of products with in East African countries. He says some countries still block goods from entering, yet they are from East African Community member states.
Mary Rutamwebwa Mugyenyi (NRM)
She comes from Rushere sub-county, Kiruhura district.
Mugyenyi holds a master's degree in education from Dalhousie University, Canada. She also holds qualifications in political science and public administration from Makerere University. She studied gender studies at St. Mary's University Canada (1987) and the International Development Centre, University of Sussex, UK.
Career and Positions
She is vice-chairperson of the board of the Uganda Management Institute (2015 -todate), vice president the Pan African Parliament (2009-2011), and member of the Pan African Parliament (2006-2011), Member of Parliament representing Nyabushozi county (2001-2011), state minister for Animal industry (2001-2006), lecturer Department of Gender and Women Studies, Makerere University(1991-2000).
What she hopes to do at the East African Parliament
Mugyenyi says she will work to consolidate the gains made by the East African Community in the areas of customs union, common market and other protocols as well as promoting socio-economic development and security in the region.
More profiles coming...