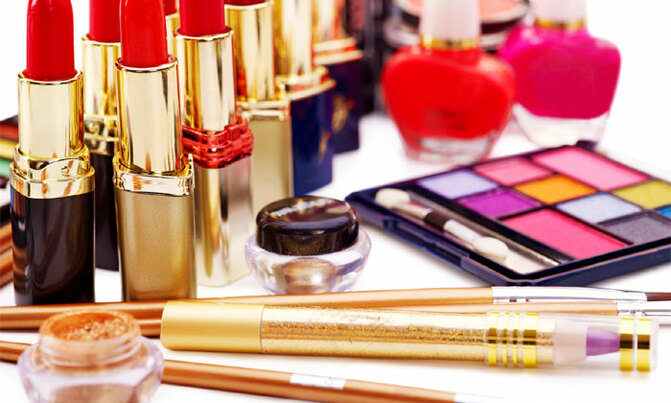 The new study says over 50% of youths' earnings is spent on personal care items such as hair and beauty products.
(Photo source: brandsynario.com)

To young people, image is everything. A new research reveals that youth aged 18 to 35 are spending more money on their physical appearance than on investment.

Over 50% of their earnings is spent on personal care items such as hair and beauty products compared to about 25% earnings on investment, according to a GeoPoll survey.

As such, the hair industry in Sub Saharan Africa is booming - at an estimated net worth of US$6b.

Other notable expences among youth consumers are on gambling and entertainment.

The study was carried out among youth consumers in the Sub Saharan African countries of Uganda, Kenya, South Africa, Nigeria and Ghana.

It seeks to understand just what makes the African Millennial tick; their aspirations, hopes, affinity and habits; as well as get their thoughts on leadership, governance and their future in a digital age.

The revelation has provoked mixed reactions among stakeholders.

"How do you for instance spend sh600, 000 on hair? Do you know how many bags of cement that can buy or even iron sheets? What is the use of spending so much on appearance when you do not have to eat for supper?" Prof. Augustus Nuwagaba, an economics expert and director of Reev Research Company, told New Vision.

However, the survey indicated knowledge gaps among the millennials on areas such as effective saving plans, wise investments and financial management.

"When asked, many would like to better understand asset financing, entrepreneurship and investment opportunities available in their respective countries," the survey stated.

Nuwagaba agreed that there is need to sensitize the young people on setting priorities right. "Young people need to be helped to differentiate between a basic need and social need."

'Dull image, negative impression'

However, enthusiasts argued that one's appearance matters in their career.

"It's a generational issue," said Clara Akullo, a human resource consultant.

"I don't think the young people just set out to spend on their beauty for the sake of it. These days you go for a job interview and the first thing they will look at is personal grooming. Some jobs even require one to use makeup. If you turn up with a dull image, it could give a negative impression," Akullo added.

Keen on education

The surprise is that despite their obsession with personal care, the millenials were found to treasure education.

"Although the youth unemployment hovers around 12 percent in sub-Saharan Africa, young Africans with jobs are taking charge of their future by saving towards education with over 34% of their monthly spend being set aside for this.

"The African millennials are vibrant, on the move, tech savvy and image conscious. They are upping their levels of education and are extremely optimistic about their future," says the study.

In Uganda, the youth aged between 18 and 30 constitute 23% of the population, and about 65% of the 20-24-year-olds unemployed, according to the 2014 census data.

"Advancing in education is one of the most important pursuits for millennials with many saying that they save up to 10% of their monthly earnings towards it. This is in comparison to buying a car, a house or travelling," says the study.

Overall, at least 51% of those who took part in the survey had jobs. However, a good number were found to still depend on their parents for their upkeep at 32%.

Mobile payment

On digitalization, the study further reveals that in East African countries where mobile payments are popular, youth consumers preferred it to other modes of payment (71 percent) for daily purchases.

Worryingly, gambling was also found to be popular among male African Millennials in part due to their high affinity to sports and the proliferation of local sports betting players. Three percent (3%) of youth consumers in the region indicated that they spend part of their income on gambling.

The GeoPoll is the world's largest mobile survey platform, with a network of more than 300 million users in Africa, Asia & Middle East.

It conducts surveys through the mobile phone, giving anyone the ability to make data-driven decisions.