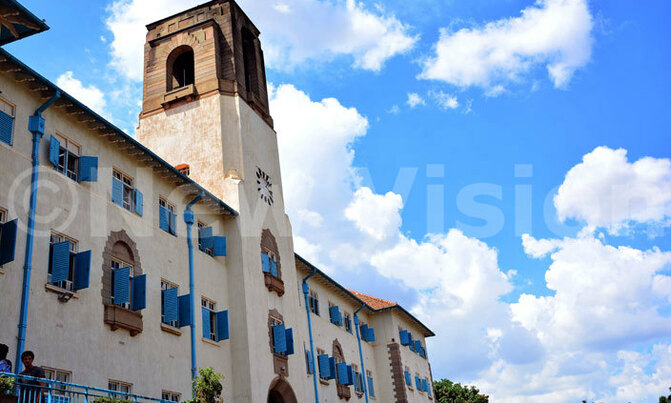 "This year we had speculated to have 12,000 graduands but the number is increasing."
KAMPALA - Contrary to earlier speculation that Makerere University's 67th graduation ceremony will have around 12,000 students graduating, the latest report from the university shows that the ceremony will feature more than 15,000 graduands.

The university's public relations officer Ritah Namisango told New Vision that the increasing number of graduands day-by-day has been brought by students' compliance with the graduation requirements.

"This year we had speculated to have 12,000 graduands but the number is increasing, and as of today, over 15,000 are in the graduation system," she said.

"These include Undergraduate, Post-graduate diploma and Master's programs as well as 77 PhDs."

Namisango said the mentioned number of graduands is not the final as the system keeps reconcialing others.

"As earlier mentioned, graduation and the upcoming academic program has not changed. The graduation ceremony will take place when continuing students are in a one-week residential break."

Graduation requirements

For a student to appear on the graduation list, he/she must have completed the course load (credit units) of a given study program and without any retake in the final year.

A student must have completed all the university payments including graduation fees and clearance from related university offices.

Excitement as graduation nears

Brian Tutungire, who is set to graduate with a Bachelor's degree in Arts in Arts, told New Vision that it is by God's grace and hardwork on his part that he appeared on the graduation list.

"My father has invested a lot of money in my academic career; my graduation is an answer to his quest. I hope this will relieve him. I am so grateful."

Amos Mugabo is set to graduate with a Bachelor's degree in Journalism and Mass Communication after studying for four years.

"This is a dream come true, not everyone has made it to the list. I am quite sure that come 24th February, I will be at the Freedom Square with elation because I will be reaping what I sowed," he said.

Another student, Joan Kihembo, will graduate with a Bachelor's degree in Arts in Arts. She said it has been a "not easy" struggle but God had helped her up to the end of the struggle.

"It is with great honour that I have finally come to the end of my academic career, the struggle continues to this competitive world."

Graduation program

According to the University Academic registrar Alfred Masikye Namoah, the program will kick-off on February 21 with five colleges; College of engineering, design art and technology (CEDAT), college of agricultural and environmental sciences (CAES), college of veterinary medicine, animal resources and biosecurity (COVAB), college of natural sciences (CONAS) and the school of law graduating on the same day.

Students from college of business and management sciences and college of computing and information sciences will graduate on February 22 while those from Makerere University Business School (MUBS) and the college of health sciences (COHS) will graduate on February 23.

Students from College of humanities and social sciences (CHUSS) and the college of education and external studies (CEES) will be the last to graduate on February 24.