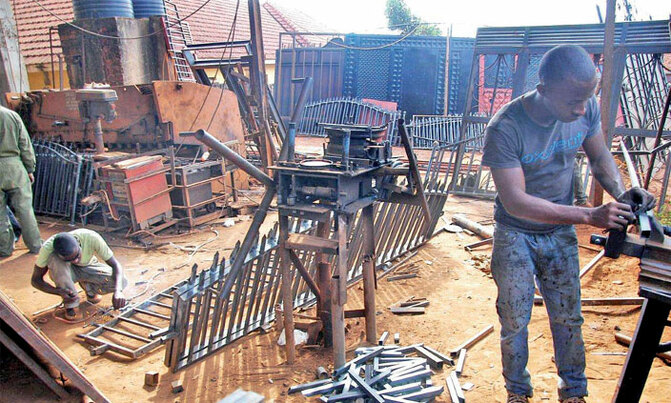 the private sector foundation - Uganda has up to $300,000 in grants
Fund for skilling Ugandans
Private Sector Foundation - Uganda (PSFU), has received funds from the World Bank through the Government to undertake a project known as Skills Development Fund (SDF). New Vision reporters interviewed Ruth Musoke, the director, member services about the project.
What is this project about?
The Skills Development Fund is responding to the skilling Uganda strategy. What exactly this fund is looking at is to promote employer shortterm training programmes and also recognition of prior learning.
This programme will initially look at three sectors that is; agriculture, manufacturing and construction. We have also included auto mechanics, and in the future after having the first call for proposal will be able to fund all other sectors.
How will this work?
You see, as an organisation we provide our funding in four windows, the first window basically looks at large companies (formal companies). Under formal companies we give them support to train their workers, suppliers, or those in their value chain, or basically people they intend to employ.
For example if one had a company like "BIDCO" and BIDCO goes ahead to say for it to have a certain product for oil, they need to train all their farmers in their value chain, as an organisation we will provide the money for the practical, technical training that we would be able to fund.
Another illustration would be if again using 'BIDCO" as my example, it says it is setting up a new expansion line, or a new factory, new outlet and they want to employ a figure of 100 people, but they would prefer them having these particular training skills, we can be able to provide a fund, if you confirm to us you will be able to train these people. CLICK HERE FOR MORE
ADVERT