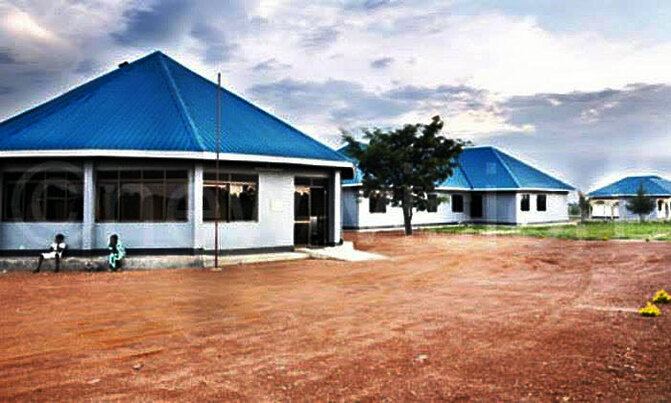 "The fake account holder recently put out a post claiming to be recruiting nurses for sh1,800,000."
By Rachael Najjuko

The tidbits of his inch-by-inch start-up were detailed in New Vision's entrepreneurial pull-out Pakasa.

But recently, Dr. John Ekure, an orthopedic surgeon, has recently had that tainted by cyber criminals.

He wasn't an ardent social media user but he had a Facebook account active, which he visited and updated every once in a while.

Then one day, Ekure, like many have, became a victim of cybercrime. He was baffled that he couldn't log into his own account - it had been hacked.

So he let that go and opened up a new account. After a while, that one too was hacked. And when the same happened on his third attempt, the doctor decided to ditch social media - never to get back there again.

Meanwhile, an unknown crafty person opened a fresh Facebook account under the names of Ekure John and used a profile picture of the real Dr. John Ekure.

The account currently has 168 Friends.
The fake account that has an image of the real Dr. John Ekure as the profile picture

This move, Dr. Ekure says, is a malicious attempt to scoff at his strides.

"In one of the posts [on the fake account], this criminal claimed that I got $200bn from [First Lady and minister of education and sports] Janet Museveni to build the hospital," he says.

"Not only is it a scold at the energy and time used to start this hospital from nothing, it is also an attack to the Person of the First Lady."

Dr. Ekure is angered mostly by the fact that Kumi Orthopedic Centre was not just built from personal toiling, but it involved many teams.

"I insist, Kumi Orthopedic Hospital, also the country's only exclusively orthopedic [bones] hospital, was built from personal sweat, resilient work with teams that included the ordinary people in the community.

"Therefore, anyone that says otherwise, anyone that looks to stomp on these facts, anyone that thinks otherwise, should prove otherwise," he says.

The doctor warns against believing and/or working with anyone claiming to be the account holder, as they seem to be fishing for unsuspecting victims.

"The fake account holder recently put out a post claiming to be recruiting nurses for sh1,800,000. This is a lie. I implore you good people not to fall prey to this criminality, it is fraud."

A chat with Dr. Ronald Rukundo, a detective at Kumi Police Post where Dr. Ekure has since filed a complaint, reveals that the criminal might be close.

"When you check the last login into this account, you will find that it is from within Kumi district," he begins. "If I may add, investigations to this are currently ongoing."

(Additional reporting by Caroline Ariba)